madhumita.barua

3
Dear All, I am into a fast food restaurant chain in Bangalore
We are registered under Shops & Establishment Act and Factory Act.
We file periodically all the ESI & PF returns.
Now we are required to submit the Form U for Labour Return in the month of January
Plz let me know where I can get this form?
and whats the need of this form?
From India, Bangalore
PROFESSIONALS AND BUSINESSES PARTICIPATING IN DISCUSSION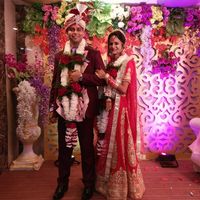 kumsi

3
Hi,
You can get Form "U" from Karmika Bhavan (Labour Office) It contains
1. Payment of Wages Act
2. Maternity Benefit Act
3. Contract Labour (R & A) Act
4. Man days & Man Hours (Total No of days worked. Men, women & Child)
5. Child labour Act
6. Bonus Act
7. Earned Leave
8. Annual Wages (paid)
9. Resigned Employees.
If want any more details you can ask me.
Regards,
Ravi Kumar
09964519065
Bangalore
From India, Bangalore
Monaresh

1
Hey there, Kindly provide me the Attachment Copy of FORM U annual Returns. Regards Naresh 09620215826
From India, Bangalore
prakash k

13
Hi Form U is attached. regards prakash
From India, Madras
Hi I am Velavan working at one export company. I have doubt when we want to submit the Half return at Form-U. pls any one clarify the doubt.
From India, Bangalore
Hi I am Velavan working with one export company. i have doubt when we want to submit the Half Yearly under shops and commercial establishment act.Any one clarify the doubt for me its helpful to me.
From India, Bangalore
deepak sims

2
Dear Sir
Can anybody tell me,
When is the Last date for submitting annual returns in Labour office?
Is there any documents needs to be submitted along with FORM U and Holiday list?
Best Regards
Deepak.S
From India, Bangalore
hi sir, can u pl attach filled annual return u form or to fill annual return even tell me how to calculate pf amount of an employee
From India, Bangalore
Swift Business Solutions

1
Form U needs to be filed online. You need to apply for your user id and password from labour department and you can upload the return. You can obtain acknowledgement for the return and the return will be verified and accepted by the jurisdictional Labour inspector. If you find difficult in filing the return you can contact us @ 9845114411 or write to us at info@swiftbusinesssolutions.co.in. Alternatively you can write to us @ ksgshetty@yahoo.com as well. We are the consultants for ESI, EPF, Labour related issues, VAT, Service Tax, Income tax and professional tax. We also undertake payroll processing and accounts outsourcing. Vist our website www.swiftbusinesssolutions.co.in. We have three branches in Karnataka (Bangalore, Mysore and Shimoga)
From India, Hyderabad
If you are knowledgeable about any fact, resource or experience related to this topic - please add your views.