i have joined in a startup company where the size is 30 ppl. Boss instructed me to write a policy on attendance and working hrs. Kindly share if anyone have documents on this. Thanks in advance,
From India, Bangalore
PROFESSIONALS AND BUSINESSES PARTICIPATING IN DISCUSSION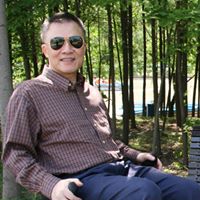 Dear Vasavi, Please find the attached Attendance and Working hours policy. Thanking you Qasim Raza
From Pakistan, Lahore
John Chiang

30
Attendance

To keep our business running smoothly and efficiently, the employee is needed to report to his/her job on time every working day. In the Company business, this means that unless the Government announces a day off, the employee is expected to come in; Even in emergencies including storms, transportation failures, and blackouts - the employee is expected to report to his/her job, or - with his/her supervisor's permission - to the nearest Company office if the employee can't get to his/her normal location. If the employee doesn't report to work, he/she won't be paid for that day.

Of course, we recognize that illness or other compelling personal situations may arise - requiring the employee to be late or absent from work from time to time. But the nature of our business requires that careful attention be given to the attendance of all staff members. Short-term absences for any reason are disruptive. They impose unexpected burdens on the staff who do come to work and create problems in handling day-to-day operations. For this reason, employees who have a record of excessive short-term absences - i.e., five or more in a year - run the risk of being placed on probation for 30 to ~0 days. They also run the more serious risk of termination if within the next two years after they are placed on probation their attendance record fails to improve.

Because of staffing needs, the employee must notify his/her supervisor within a half hour of his/her regular starting time if he/she can't come to work - or if he/she will be late. In case of a prolonged absence, the employee's supervisor will let him/her know how often to call in.

If the employee is out of work for five days or more because of an illness or injury, his/her supervisor is required to ask the employee for a doctor's note stating the nature of his/her condition. The employee's supervisor may ask the employee for a doctor's note for absences of less than five days and may also request that his/her doctor certify that the employee is ready to return to work. In case of chronic illness, or for absences of five days or more, the employee may be asked to go to the Medical Department for an examination before he/she comes back to work.

Since lateness can be as disruptive to normal operations as absence, the employee should do his/her best to be on time every day. Repeated lateness may result in disciplinary action.

Best regards to all CiteHR Members,
John Chiang
From China, Shanghai
If you are knowledgeable about any fact, resource or experience related to this topic - please add your views.