Sir, I am a school teacher in a private school Maharashtra, if I take a leave from Thursday to Monday and Wednesday being a holiday to school, Is it correct to consider a C L for the 6 days ie. from Wednesday to Monday? pls. help with your suggestion.
PROFESSIONALS AND BUSINESSES PARTICIPATING IN DISCUSSION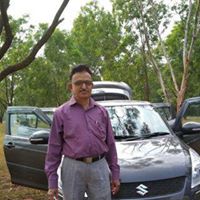 nsripad@rediffmail.com

3
Usually Casual Leave can be either prefixed or suffixed with Paid Holidays. For Sick leave this can't be made applicable since leave on account of sickness is unprecedented one and hence SL can be both prefixed and suffixed with Paid Holidays.
From India, Bangalore
Your Friend

14
Hi Sudarshan, If your school have prefix and suffix rule then yes 6 leaves will be considered. However many companies do not consider holiday as leave, if it falls before or after applied leaves.
From India, Pune
If you are knowledgeable about any fact, resource or experience related to this topic - please add your views.