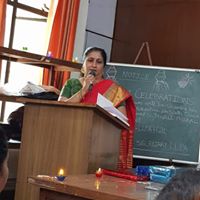 Dmc123
Associate Director Legal
Cite.Co
is a repository of information and resources created by industry seniors and experts sharing their real world insights.
Join Network
Hi All,
In one of our fun at work sessions while playing dumb charades a colleague made a colour based remark to another colleague calling him dark since he had to enact the colour black.We wish to know to procedure to resolve the same.
Is written apology to the aggrieved mandatory ?
If aggrieved accepts apology, is the case closed ?
Should the management issue a notice to the colleague who harassed ?
Thanks
From India, Pune
Its not fall under the category of POSH. On Counseling or apology letter you can closed it.
From United States, Richmond
This discussion thread is closed. If you want to continue this discussion or have a follow up question,
please post it on the network
.
Add the url of this thread if you want to cite this discussion.