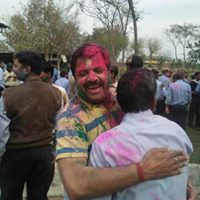 K.SYadav
Management Cum Labour Laws Consultant
PRIME SPONSOR
-
FACTOHR
- Customised Payroll, GPS Enabled Attendance, Travel, Performance Management, HRMS.
Explore Features
Cite.Co
is a repository of information created by your industry peers and experienced seniors sharing their experience and insights.
Join Us and help by adding your inputs. Contributions From Other Members Follow Below...
1FORM D
Annual Return – Bonus paid to employees for the accounting year ending on the ……….
1. Name of the establishment and its complete postal address:
2. Name of industry:
3. Name of the employer:
4. Total number of employees:
5. Number of employees benefited by bonus payments:
Total amount payable Settlement, if any, reached Percentage of bonus
as bonus under section under section 18(1) of 12(3) declared to be paid
10 or 11 of the Payment of the Industrial Disputes
of Bonus Act, 1965 Act, 1947 with date
as the case may be
1 2 3
Total amount of bonus Date on which Whether bonus Remarks
actually paid payment made has been paid to
all the employees,
if not, reasons
for non-payment
4 5 6 7
Signature of the employer of his agent
1
Ins. by S.O. 251 dated 7th January,1984,(w.e.f. 21.1.1984)

Thanks for your advice. Now our company have paid bonus in sep.08 so up to 31st oct.08 can we submit return and pls. tell me what is the procudure to submit the return.
Thanks
Vijay


The actual time for the submission of the Return is December. But it can also be submitted well before the time, there is no issue in that.
It is a one page format, which is attached in the previous post. Just filled the same and submit it to the Labour Department. Hope that is the Competant authority under the Bonus Act and keep an acknowledged copy for your record purpose.


Presently in our firm 1050 employees are working. We are giving the bonus monthly with salary now i have a problem for calculating/preparing bonus return bcos each month employee change one unit to another unit so there is a difficulty for analizing where i.e. in which payment sheet he will be present, and it is time consuming so pls instruct me for this problem how it will eazy for preparing the Annula Bonus return whole (1050) employee .
With Regards,
Yugal


In our CTC structure for Sr. mgmt Cadre, we have a reimbursement component as "Driver's bonus" which is paid in cash. The driver is not provided by the company. The employee himself hires the driver.
Can the company pay the reimbursement in cash? Can the company ask for the Bonus return from the employee.
Looking forward for the advice.
Regards
Trupti

PRIME SPONSOR
-
TALENTEDGE
"Interactive Anywhere Learning". Executive courses from top reputed institutes like IIM, XLRI, MICA.
View Courses