hi, my second topic of discussion today regarding absenteeism among workers. fyi my company do employ workers from various country etc. vietnam, myanmar, bangladesh, nepal with different attitude and culture. most of them also are the top man in the production area.the problem is that they cant control the absenteeism among their down people. and as far as management concern, hr must find solution to solve this.can u guys help me regarding this?
tq
From Malaysia, Penang
PROFESSIONALS AND BUSINESSES PARTICIPATING IN DISCUSSION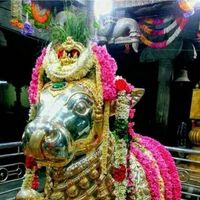 trisha_hr

21
Dear Ayyub
Greetings.
Your company is a wonderful example for understanding people of different origin and bringing them for a common purpose of the company.
You have to conduct training on team work and achieving of company goals so that people must understand the fact they are assembled and working together for betterment of the company. Also try to control and eliminate favourtism based on the colour, caste, creed and race and region.
Organise for frequent get together of employees and try to post people of different place together in different departments so that personal enmity can be sorted out.
More we can share if you interest
with cheers
Trisha
HR Professional
From India, New Delhi
Shweta.HR

4
Hi,

I think that you should follow below mentioned ways. You will see that your employees are coming on/before time. Also, these ideas will help you to remove absenteeism as well. Ideas are include monetary and non monetary solutions.

Many companies have also experienced this problem and we have devoloped a measure to bring it down succeeded to a large extent but not 100%.

1.You can introduced a cash award(Rs100-150) scheme along with appreciation letter for the workmen those who do not have any LOP's during that year and this you can give them on the eve of 26th Jan every year.

2.It has yeilded results.Or else you can have/introduced 3 year cash award(Rs300/-) per workmen those who do not put in LOP during the 3 years.

The strength is increasing as well.

3. You can give silver article on the eve of 26 jan and have displayed his/her name and awarded photo in gallery to/of those employees who have not availed any CL,SL,EL,PL etc.

4.Lastly,you can adopt various counselling measures to him/her and his/her family members,with the help of union.

Further, what you can do is, just apply these ways not only on absebteeism but also/only on late comings.

Regards,

Shweta :) :) :)
From India, New Delhi
hi.. we do propose the cash rewards to our employees but yet still remain high absenteeism..maybe the monetary scheme that we propose not so much compared to their expectation.
From Malaysia, Penang
hey ayyub
i think this kind of practices would not be tolereated in the organization you should have to give the absentism notice whenever the employee on LOP without informing his HOD and also you may take in written about the LOP as if such practices is made in future than double salary would be deduct from their salary with this the head are also informed not to give such leaves without any genuen reason
May be this is the only way you can handle absentism as you tried many ways to control it.
Hope this would helpful,
Regards,
Bhavik Pandya

From India, Ahmadabad
You can give weekly incentives to your casuals as we do:
1. First week we give Rs. 60 for 100% attendance
2. Second Week Rs. 90 if he is 100 % present in First and Second week
3. Third week, Rs. 120 if he is 100 % present in First, Second week and Third week
4. Fourth week, Rs. 150
If a person is absent in any week the incentive will start from Rs. 60 again like
First week 100% present Rs. 60 incentive,
Second week absent NO INCENTIVE
Third week 100 % present Rs. 60 incentive not Rs. 120.
hii..
once again tq for all the support u give to me in handling absenteeism in my company.well i do try some of the extreme procedure like give them warning letter and up to no tolerance, the company decided to terminate the workers.as far as company concern, they can simply repalce those workers with new batches as their job can be proceed immediately with new team.but for hr concern, we face so much conflict like fight cases at labor office and may be harsh by the workers himself.this kind of situation we hr people try to avoid as we work for people.so many things happen in my company recently and seem like lots of lots work need to do..sorry for long time taking to reply..
From Malaysia, Penang
Kalijanni

49
hai friends..
This is my practical expereince on manage absenteesim to workers
which I am working industry is located in rural area and the no.of workers are residents of sarrounding villagers only.
the absenteeism is very high there , we think and interduce the post card information system.
every two months we list out the absentees and sent to post card to their village
and informed to the post man to read out the content of the card at open place .
The next that workman came to my chamber and requested us not send such type of letter to village.
At that time we council the person to reduce the absenteeism
It is worked out, automoticely the absenteeism percent came down
From India, Guntur
raam

1
hi all
its great to look abt the ideas, it well and good to educate them in both ways, you just suspend two or three employees in a span of time for absenteesm and in the other way u award for more persons the same month, just make a notice which would appreciate minimal absentees in the coming month and after two months u pick some one who is model conduct a gettogther and give awards for some, really this will work bcos we are practising the same in ours, dont let the cycle down at any cost keep on motivating by posting notice in the workers area and in a year you just announce as bonus month in which u have to give rewards whomever have minimal LOP in the preceeding year,
regards
ram
From India, Madras
raam

1
hi all
you can also give attendance bonus of rs 100 per month and seggregate slabs for the amount if 1 CL then Rs 80 if MOre than 3 CL rs 20 and lop means no attd bonus, the attd bonus should fall into the ctc offered to them so that it may not also increase the cost
rgrds
ram
From India, Madras
If You Are Knowledgeable About Any Fact, Resource or Experience Related to This Topic and Want to Be Part of Such Discussions in Future - Please Register and Log In to Cite Community.