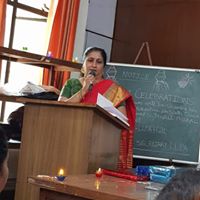 PRIME SPONSOR
-
FACTOHR
- Customised Payroll, GPS Enabled Attendance, Travel, Performance Management, HRMS.
Explore Features

This is my first post about problems faced during HR work.
Well, our management has decided to transfer one employee to our central unit from another unit of our organisation, as per instructions we processed his joining and requested him to come personally to complete joining formalities.
Since 3 months we have been following him on phone, emails to complete his joining formalities, but till date he never showed up in HR dept. on the contrary he sent a mail blaming me for harassment, miscommunication, less cooperation from HRD, etc. He is also tenured employee.
I am new as compared to him and has less support from seniors, I don't know how to deal in this situation.
His false statements has created wrong image of mine and our HRD as well. It lead to dissatisfaction and negativity at work place.
Please guide and suggest most suitable way to resolve this matter.
Thanks

Cite.Co
is a repository of information created by your industry peers and experienced seniors sharing their experience and insights.
Join Us and help by adding your inputs. Contributions From Other Members Follow Below...

If the employee has been transferred from one business unit to another in the same group, then did you issue the Transfer Order (TO)? If yes, who signed it and what were the contents? Did you include vital information like date of joining, whether designation is changed, who is reporting authority, what is the Job Description, how his seniority will be protected and above all how his gratuity will be protected? When a proper transfer order is issued by the higher authorities, generally employees think before defying it. The first sentence of the second paragraph of your post reads, "management has decided to transfer...". How come management is silent in spite of defiance of their orders? Are they serious?
You have written that you have been following the employee for "joining formalities". Are you talking about "joining formalities" or "exit formalities"? Are you working as HR in a business unit to which this employee is transferred? But then why HR from the unit from which this employee has been transferred is silent? Has the employee been released from his existing work? Is his HOD aware of the transfer? If yes, then why is he allowing the employee to continue to work in his department? Why he has not directed the employee to report to HR?
It appears that the whole thing has been mishandled. Whether the employee is senior or junior, before the transfer he is called by the seniors and told about the transfer. Many times employees are resistant for the transfers. Seniors need to understand the concerns of the employee and address those. It is their duty to convince the employee about the interests of the organisation. Once the employee is communicated about the transfer, he is directed to report to HR for the execution of the TO.
In your case, it appears that the whole thing is delegated to HR and seniors have shirked from their responsibility. Is it that senior authorities wanted transfer to take place but wanted to earn goodwill of the employee hence shooting from the shoulder of HR?
Now at this stage, inform your seniors about whatever you have done. Tell him that it is high time for senior authorities to intervene. Call the employee to the senior's office and let there be face to face discussion. Issue the TO immediately. Revise the conditions of transfer, if needed.
From the incident that you have quoted there is a room to infer that there is less written communication in your group. With proper written instructions, blame game resulting out of miscommunication or non-communication can be avoided.
Thanks,
Dinesh Divekar


My friend, i think then, there is more to the query, There are many hidden points, not highlighted, 3 months is a very long time, to let go? Kindly answer the below points, before we can advise?
So where is he working from last 3 months, the new unit or the old unit... What has stopped the HR from, sending the joining formalities papers to his department or going there personally?
Was there any promise that was made to him verbally and then not written down on paper? What is the miscommunication that he is speaking about? He may be a tenured employee, but how have you allowed him to directly report to the department without completing the formality on the first day?
How was his attendance card or bio-matric attendance been activated, without his joining formalities?
If the HR is sitting at the other location, why has the site admin department, not completed his joining and other formalities?
Regards,


At the outset you need to examine if you have a transfer clause in the appointment letter of the concerned employee, whether it is an elaborate one in which the present transfer is bonafidely covered. You can transfer an employee only if there is a right to transfer him as per the appointment letter. Secondly, is he a workman covered under Standing Orders Act? If so, you can issue him a show cause notice for insubordination and absenteeism. It seems he is reluctant to go on transfer. So if the reasons in his explanation to show cause are not satisfactory you may issue chargesheet and conduct a domestic enquiry. Since you are based in Maharashtra, MRTU & PULP Act will apply, wherein transfer of an employee malafidely is an unfair labour practice, so if he is able to establish any malafides in his transfer, he can approach Industrial Court for interim relief of stay on transfer.

PRIME SPONSOR
-
TALENTEDGE
"Interactive Anywhere Learning". Executive courses from top reputed institutes like IIM, XLRI, MICA.
View Courses