Sankuraj

21
Really good story. Thanks for the post.Keep posting. Regards Sankuraj
From India, Gurgaon
PROFESSIONALS AND BUSINESSES PARTICIPATING IN DISCUSSION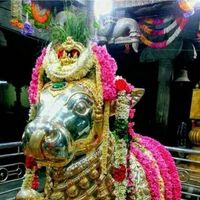 Use factoHR and automate your HR processes
Mobile-first hire to retire HR and Payroll software that automates all HR operations and works as a catalysts for your organisational growth.
trisha_hr

21
Dear all
Warm Greetings
Thank you all for the motivation and support given for my posts.
Herewith I attach a story of courage and Honesty that everyone
has to follow in their walk of life
Cheers
Trisha
HR Professional
From India, New Delhi
Hi Trisha, wonderful posting........ please do keep posing!!!!!!!!!!! Thank u Very much for such a wonderful Posting................ with Regards, Deepa
If you are knowledgeable about any fact, resource or experience related to this topic - please add your views.