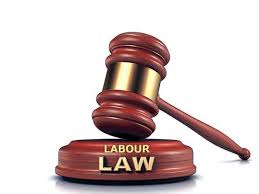 Cite.Co
is a repository of information and resources created by industry seniors and experts sharing their real world insights.
Join Network
If i have maintained all register under contract labour act .than i want to know the other act register maintained or not?
From United States, Austin
According to Ease of Compliance to maintain register regulation 2017, the registers under
(i) Building and Other Construction Workers (Regulation of Employment and Conditions of Service) Act, 1996 (27 of 1996);
(ii) Contract Labour (Regulation and Abolition) Act, 1970 (37 of 1970);
(iii) Equal Remuneration Act, 1976 (25 of 1976);
(iv) Inter-State Migrant Workmen (Regulation of Employment and Conditions of Service) Act, 1979 (30 of 1979);
(v) Mines Act, 1952 (35 of 1952)
(vi) Minimum Wages Act, 1948 (11 of 1948);
(vii) Payment of Wages Act, 1936 (4 of 1936);
(viii) Sales Promotion Employees (Conditions of Service) Act, 1976 (11 of 1976); and
(ix) Working Journalists and Other Newspaper Employees (Conditions of Service) and Miscellaneous Provisions Act, 1955 (45 of 1955);
are maintained under 1 register. Also online register can be maintained with shram suvidha portal here https://shramsuvidha.gov.in/eRegister
The rules are here https://shramsuvidha.gov.in/home.action
From India, Kolkata
Dear Nilesh,
When multiple Acts are applicable to a particular establishment, it is imperative that the employer should fully comply with the provisions of respective Rules prescribing the maintenance of specific registers and forms of notices since these documents are the indicators of the extent of the compliance of the respective Acts.
From India, Salem
This discussion thread is closed. If you want to continue this discussion or have a follow up question,
please post it on the network
.
Add the url of this thread if you want to cite this discussion.