Respected Sir/Madam,
I have been working with a company from last 10 months and then I got a better opportunity to an another organization. As because of my career growth I resigned from my organization with a 30days notice period but our HR and General Manager declined my resignation with replying "Not Accepted". Here I want to say about myself, I'm a professional VBA developer and my senior don't have any backup against me.
At the time of my Ref-Check from my future employer, they(current employer) replied that I theft data from my office premises and they won't release me.
And after that my future company declined to accept me.
Please suggest me what to do in this scenario.
From India, Delhi
PROFESSIONALS AND BUSINESSES PARTICIPATING IN DISCUSSION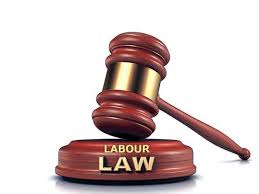 Use factoHR and automate your HR processes
Mobile-first hire to retire HR and Payroll software that automates all HR operations and works as a catalysts for your organisational growth.
Labour Law Index

180
Simply contact an advocate and do the following:-
1) File an FIR under IPC on charges of defamation, Criminal Intimidation, Cheating and Using tampered document to aid cheating.
2) A civil suit under tort of defamation, malicious prosecution and wrongful hurt
3) Draft a complaint and lodge with Central Labour Commissioner and send a copy to Labour Ministry.
If your aspects are true then you will be fairly compensated.
From India, Kolkata
Thank you for your reply. I will go on your suggested way, just confirm me if this steps will not put any negative impact on my career.
From India, Delhi
pranesh bharadwaj

6
The suggestion given to u is good
But keeping the future career growth in mind, take the next step. Normally organization don't entertain the candidates who complains in the labour court or Any other authority.
There are other ways to solve the issue.
Fallow the rule in mythology
Sama
Dana
Bheda
Danda
Regards
Pranedh
From India, Bangalore
pvenu1953@gmail.com

115
The facts, as posted, constitute cause of action for civil and criminal action. However, the queriest has the option of serving a Legal Notice as the preliminary step. Perhaps, the Notice itself may settle the issues.
From India, Kochi
If you are knowledgeable about any fact, resource or experience related to this topic - please add your views.