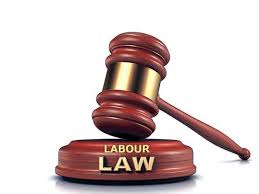 Cite.Co
is a repository of information and resources created by industry seniors and experts sharing their real world insights.
Join Network
Hi all I am working in private company till the last Dec 2016 deduction of mediclam was happening but from Jan month 2 deduction started mediclam and education, hr department is saying it's mandate as per. Government as you salary is between 15 to 21k.
Please help on the same if one deduction can stop.
From India, Agra
It is not mediclaim it s ESI, now ESI is deducted for salary upto 21000. See the notification ESI Salary Limits Increased From 15,000 To 21,000. Effective From 01.01.2017 | Indian Labour Laws & Shram Suvidha Simplified
Also to know benefit of esi see Employees State Insurance or ESI Act, Rules, Forms, Returns : Simplified: ESI Contribution Rates, Rules, Procedure, Penalty and Related Matters
From India, Kolkata
This discussion thread is closed. If you want to continue this discussion or have a follow up question,
please post it on the network
.
Add the url of this thread if you want to cite this discussion.