Hi all I am working in private company till the last Dec 2016 deduction of mediclam was happening but from Jan month 2 deduction started mediclam and education, hr department is saying it's mandate as per. Government as you salary is between 15 to 21k.
Please help on the same if one deduction can stop.
From India, Agra
PROFESSIONALS AND BUSINESSES PARTICIPATING IN DISCUSSION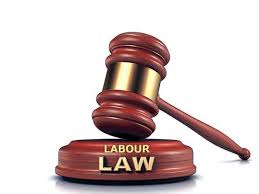 Use factoHR and automate your HR processes
Mobile-first hire to retire HR and Payroll software that automates all HR operations and works as a catalysts for your organisational growth.
Labour Law Index

180
It is not mediclaim it s ESI, now ESI is deducted for salary upto 21000. See the notification ESI Salary Limits Increased From 15,000 To 21,000. Effective From 01.01.2017 | Indian Labour Laws & Shram Suvidha Simplified
Also to know benefit of esi see Employees State Insurance or ESI Act, Rules, Forms, Returns : Simplified: ESI Contribution Rates, Rules, Procedure, Penalty and Related Matters
From India, Kolkata
If you are knowledgeable about any fact, resource or experience related to this topic - please add your views.