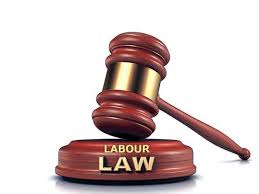 Prime Sponsor
-
FactoHR.com
- Payroll Software with GPS Enabled Attendance, Travel, Performance Management, HRMS.
Explore Features

At the time of interview & joinee they didnt tell any about the same.
please advice how to face this problem..

Cite.Co
is a repository of information created by your industry peers and experienced seniors sharing their experience and insights.
Join Us and help by adding your inputs. Contributions From Other Members Follow Below...

But still many company keep original documents in their custody to withhold the employee in case they resign or with an intention to harass employee if they make any demand.
At no cost you are required to deposit any original documents to the company. Even if the company says that they will verify the original and return it without couple of days, then get an acknowledgement in writing that the company has received the original mark sheet on.... for the purpose of verification or .............. and will return the mark sheet to you on ..........

Prime Sponsor
-
Talentedge.com
"Interactive Anywhere Learning". Executive courses from top reputed institutes like IIM, XLRI, MICA.
View Courses
This discussion thread is closed. If you want to continue this discussion or have a follow up question,
please post it on the network
.
Add the url of this thread if you want to cite this discussion.