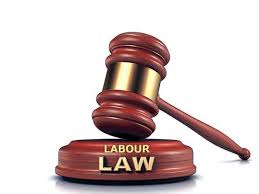 Cite.Co
is a repository of information created by your industry peers and experienced seniors sharing their experience and insights.
Join Us and help by adding your inputs. Contributions From Other Members Follow Below...
I am working in US IT staffing company and there is deduction of Rs1000 from my CTC as retention bonus. Retention bonus according to my Salary Annexure states that it will be "Disburse after completion of year as per prorata basis". Now its been 1.2 years working in this organisation and now they are giving me my retention bonus saying that i have been Non productive for this whole period and company has invested a lot on you. As per my knowledge, Retention Bonus is not related to productivity and performance.
Can someone help me ,how can i get my retention bonus back ??
Would appreciate guidance and advice on how to go about this..
Thanks!!

See if your retention bonus was part of wages as per contract, then you will get it under Payment of wages Act. But there are certain limitations to it. See website below for this.
Now there is a direct violation of Indian contract Act. So you can file a civil case for Amount + Compensation. But the key here is to get a good legal consultant. Also your performance is not the measure of determined salary. if it was deducted from your agreed CTC with promise to return after a period of time, they are bound to do so. For IT Industry this is the most ideal way to approach this case.

As mentioned by above forum member, please check your appointment letter if the retention bonus is a part of Salary to be disbursed after one year it can only be deducted if you leave the company before the stipulated 1 year, and not on performance ground. Please consult the HR head and get the clarification
Hi, yeah ,it is a part of my CTC and it is written in my appointment letter that "Rs1000/per month shall be deducted and kept as cautious money will be disbursed on the pro rata basis after completion of year subject to clearance of all dues". I have completed my period in Oct 2016 and i have resign in Dec 2016 (as per the instruction by the Managing Director of the company as i was non-productive during this period). They are just giving me my salary and denying to give the retention bonus which is around Rs 14,000.
I am really in a dilemma stage. NEED ADVISE/HELP !!

If you were non productive during one year what step has been taken by the company ????. And as per your statement you have resigned and was not terminated. Retention Bonus has nothing to do with the productivity to the best of my knowledge.
I resigned as per the direction of the director as they wanted to let me leave on a good note. The company is not working well and they have put their business (in which i am am) on hold and doing their other business.
Forget it
Move on
Learn from this that CTC is a concept meant to make a fool of the employee and induce them to thinking they are earning more/ from now on, look at the actual in hand salary and compute your expectations and decisions on the same.
Fighting for that money is expensive (although as per law you deserve it). And it would affect the job you are doing next. So write it off and forget it.

This discussion thread is closed. If you want to continue this discussion or have a follow up question,
please post it on the network
.
Add the url of this thread if you want to cite this discussion.