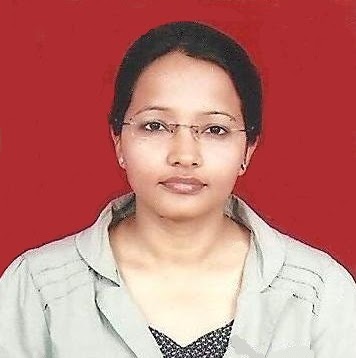 Cite.Co
is a repository of information and resources created by industry seniors and experts sharing their real world insights.
Join Network
Pls suggest a good letter/ mail to extend DOJ by 15 days. As I have to attend my brother\'s marriage as I ask hr to either prepone the DOJ or extend by 13 Dec 2016,
My bro engagement is on 4th Dec , marriage on 9th dec & reception party is on 11th Dec.
Pls suggest,i really need this job.
From India, Delhi
Dear Madhu,

The required draft could be as below:

+++++

Date: -

From: -

___________ (your name)

___________ (your address)

To,

The Managing Director

_______________ (name of the company)

_______________ (address of the company)



Extension of the Joining Date of the Employment



Dear Sir,

1. In response to your job ad published in ___________ (name of the newspaper or job portal), I had applied for the post of ____________ (designation). Later, as a part of the recruitment process, I appeared for the interview. My candidature was found suitable and I was issued Offer Letter No __________ dated ___________. I am due to join on ___________ (date). My deep thanks for giving me chance to work in ____________ (name of future company).

2. When my selection was in progress, some developments were in my family were taking place concurrently. These were about my matrimonial alliance for my brother. When I received the offer letter, my brother's marriage was also fixed. My brother's engagement ceremony will take place on 4th December 2016, wedding ceremony on 9th Dec 2016 and lastly reception on 11th Dec 2016 at _______, _________ and ________ respectively (write names of the places where these will take place).

3. Indian wedding ceremonies involve various rituals and wedding in our family is no exception. We are expecting large turnout of our immediate and extended family members. Add up to this is friends and acquaintances. Considering this, I foresee my role as a key assistant to my parents or a page or a factotum.

4. In view of the above, I request you extend my date of joining to 13 December 2016 (Tuesday). I seek this extension as I would not like to embarrass myself by asking for leave immediately after taking a fresh job. Generally, job candidates join on Monday, however, I am making request to join on Tuesday as wedding reception will be conducted on Sunday and I will remain busy in post-marital logistic management on Monday.

5. I sincerely request to accede to my request. Your acquiescence will bolster my motivation level.

Warm regards,

___________ (your name)

++++++

Thanks,

Dinesh Divekar
From India, Bangalore
This discussion thread is closed. If you want to continue this discussion or have a follow up question,
please post it on the network
.
Add the url of this thread if you want to cite this discussion.