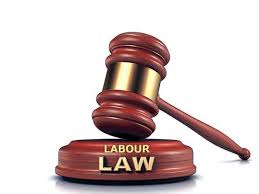 Cite.Co
is a repository of information and resources created by industry seniors and experts sharing their real world insights.
Join Network
Hello,
Need help regarding leaves using by the employee as per the new policy by the company.
Since 26th October, 2016 employees working for extended hours should first utilize their comp off leaves. Comp offs are granted to employees to compensate and enable them to have rest days for extended working hours they had to perform to fulfill project dependencies. Employees therefore shall avail their comp off balance on priority and then accordingly Casual and Annual leave for the year considerate.
So is it valid to to take comp-off first and then causal and the annual leaves?
Is there any law for this policy.
From India, Pune
Legally there are two parts we need to focus on :-
1) What are leaves that one is entitled to under labour laws
2) What are leaves that one is entitled to under Contract or Agreed term's of service other then (1)
Now, Generally speaking Comp off is a variant of leave that draw its origin from overtime work or work on leave days. So it has a law supporting it. It's Priority is mandatory. Like section 53 of Factories Act.
Then there are Annual Leaves like for example section 78 of Factories Act. They are also legally supported. But intention of legislation is to first allow Comp Off then Annual wages.
There are no legal backing to casual leaves, legally they are annual leaves. So there priority are less because theyy dar there power from service conditions and not a labor law. So there priority is least.

From India, Kolkata
It is the discretion of the employee. However, compensatory off is required to be availed of within a specified period, generally one month.
From India, Kochi
This discussion thread is closed. If you want to continue this discussion or have a follow up question,
please post it on the network
.
Add the url of this thread if you want to cite this discussion.