Dear All,
My Name is Harish My query is that i wanted to know the documents required for registering my company to shops and establishment act in Karnataka Kindly let me know the details
Thanks and Regards
Harish GK
From India, Bangalore
PROFESSIONALS AND BUSINESSES PARTICIPATING IN DISCUSSION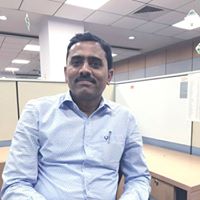 Use factoHR and automate your HR processes
Mobile-first hire to retire HR and Payroll software that automates all HR operations and works as a catalysts for your organisational growth.
rreddygk

44
List of Scanned Documents to be uploaded
Proprietor / Managing Partner/ Directors Photo
Address proof for the establishment /shop (Rental /lease agreement etc.)
Identity Proof of the owner/ authorised signatory (PAN card/ Driving license/Voter Card etc.)
Statuatory Documents (Partnership deed/BBMP trade License/Incorporation Certificate /Memorandum of Article)
Authorisation letter for Authorised signatory / self attestation Letter for Owner
Challan /Payment Receipt /Transanction Receipt
Duly filled Registration Form signed by owner / Authorised signatory
Registration fee
No. of Employees Fees (Rs.)
No Employees 250/-
1 to 9 Employees 500/-
10 to 19 Employees 3000/-
20 to 49 Employees 8000/-
50 to 99 Employees 15000/-
100 to 250 Employees 30000/-
251 to 500 Employees 35000/-
501 to 1000 Employees 45000/-
Above 1000 Employees 50000/-
http://www.ekarmika.com
You will have to do it online. Please go through above portal.
Regards,
Keshav Reddy.G
From India, Bangalore
If you are knowledgeable about any fact, resource or experience related to this topic - please add your views.