aakshaysingh

3
Hello can anyone enlighten on what are the various tasks and roles of a Human Resource professional ?
From India, Gurgaon
PROFESSIONALS AND BUSINESSES PARTICIPATING IN DISCUSSION




HR_ROY
Management Coach I Hr Strategist I Career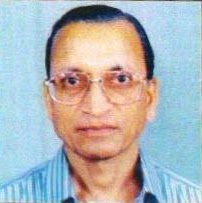 Nathrao
Insolvency N Gst Professional
Use factoHR and automate your HR processes
Mobile-first hire to retire HR and Payroll software that automates all HR operations and works as a catalysts for your organisational growth.
V.Raghunathan

1325
Hi
This has been discussed many times in this forum.
Please try Cite HR archives.
Type ".Roles of HR Professional." inside the box 'Search Cite Co'
that you find in the title bar right above.
After typing in the box, press the 'research' button next to it.
You will get lot of information.
You can also try with alternate descriptions.
V.Raghunathan
From India
shweta verma

1
Dear All
Its ok that a new person when joins the department and new to the whole HR domain have lots of questions to ask, instead of saying bluntly that it has been discussed a no of times one must understand the reason of asking apathetically may be that person wants to be more familiar with the forum and seniors. I think we need to be more polite and give an answer more specific.
hello Akshay
Human resource if you understand is managing the human resources and when you talk about managing the human means all responsibilities starting from manpower planning, their recruitment, induction, joining, statutory compliance, compensation and benefits, payroll process, performance management,training and development, grievance handling, employee engagement, strategic new policies framework all this and much more comes into HR. the responsibilities diversify depending upon the experience and role you are handling and each function is vast in its perspective.
From India, Jaipur
V.Raghunathan

1325
Dear Shweta Varma,
Your post is rather amusing as you found a way out to make an allegation out of an innocuous message. Had I written that it has been discussed many times and left it at that level it would sound unkind.
The first sentence is information and what follows is beyond doubt a polite way of conveying as to where one can find the information. The initiator has thanked after understanding the message in the correct perspective. Hence your comments are unfounded.
V.Raghunathan
From India
aakshaysingh

3
Hey,I have just graduated and am looking for a job.Can somebody tell me that what do employers look for and why are they in a dilemma lately?
From India, Gurgaon
excelencia

46
Dear Aakshay,

Congratulations on completing Graduation.

Answer to your query is that it is not company which is in dilemma, it is the candidate who is there. Your query itself mentions that . You have just graduated and looking for job , where, what type, which stream, which department, what salary range, where all have you applied, there are so many questions.

To share a fact , 83% of companies world over are hiring candidates below their required level. But in order to get their job done and keep moving they have to do it.

2 things any employer will love to see in a candidate 1) candidates deepest desire to join the company, with specific reason i.e company's growth and 2) candidate's clear cut understanding & dedication to his role and responsibilities. All other qualities will be + point and difference marker in other candidates.

Candidates these days are themselves confused about their career. There is no research or study being done before any job interview . They do not even know where all they are applying , which company , which profile, at what salary. Simply select all jobs appearing on your profile in job portal "Click And Apply All ".

Where do you land .... Nowhere
From India, Delhi
aakshaysingh

3
hi people.Could anyone please enlighten me about how difficult it is to fill job vacancies?
From India, Gurgaon
aadityachaudhary60

4
"One of the most notable employer
complaints about applicants points to what employers
claim is a general lack of necessary skills: 52 percent
report they cannot fill job vacancies because
applicants are unqualified, and 61 percent claim to
have hired a person who does not fully meet the stated
requirements for a job.For more info,search "infographic skills gap a rising threat to industries and economies".
From India, Gurgaon
umakanthan53

5922
I think talent gap is the disparity between the demand and supply of skillful workforce.
From India, Salem
nathrao

3106
Addressing senior members as ""Hey"" is not in good taste. Forum decorum of courtesy and politeness needs to be maintained. Learned member above has in one line given you a helpful answer.
From India, Pune
If you are knowledgeable about any fact, resource or experience related to this topic - please add your views.