dearlearner

1
Hi I need to submit a training outline on Corporate Communications and Etiquette to one of the client . Kindly help me to prepare the training outline .
From India, New Delhi
PROFESSIONALS AND BUSINESSES PARTICIPATING IN DISCUSSION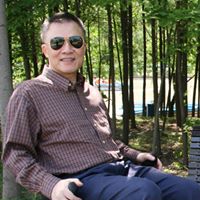 Use factoHR and automate your HR processes
Mobile-first hire to retire HR and Payroll software that automates all HR operations and works as a catalysts for your organisational growth.
TheTrainingSpecialist

69
Dear Learner,

Thank you for posting your query.

You question isvery vague and broad in scope as it covers 2 different subjects in the training and development domain. However, lets try and make some sense out of this.

Training Course Outline

A training course outline gives a brief about the program and the outcomes of the training intervention.

Example

Communication Skills

Outline - The Communication Skills course will enable participants to build on new skills that will enable them to communicate effectively with their customers or colleagues or whoever the targeted beneficiary of the course is.

A course outline is first impression of what the course talks about and how it will solve the current operational or efficiency issues.

Outcomes or Objectives

Outcomes or Objectives highlight the key components of the course and the training need areas the course intends to address.

Example-

At the conclusion of the program participants will be able to:

- Describe the different communication styles

- Objective 2

- Objective 3 and so on.

Hope this solves your query to a certain extent and gives you an insight into what needs to be done at your end.

All the best.

Regards,

The Training Specialist
From India, Mumbai
rhinoramanan

158
dear learner
god bless u
if u are supporting a client and u are not sure of what is to be done, you will make a mistake and ur org reputation will be ruined.
you outsource it or dont take up the assignment
you can ask your client to contact me at

i can render necessary help .
dr ram
From India, Indore
nashbramhall

1611
What do you do and what is your background (Qualifications and experience)? Have you searched the web for some general information? How long will the session be and who is the target audience?
Please see Student Branding Blog - Dan Schawbel and Corporate Etiquette - Dos and Donts Prepare an outline, post it here, and then seek help to improve the structure. Who will be conducting the sessions and what is his/her background?
If you post a query without details, you will only get responses from consultants offering help at a price.
From United Kingdom
dearlearner

1
Thanks Simhan for your reply . Its a 5 hour session for MBA students . The emphasis would be on Corporate Etiquette . Though I have designed the outline , I am still looking for activities and role plays to be introduced for my training session.
From India, New Delhi
nashbramhall

1611
Thanks for the prompt response. Still a lot of unanswered questions. If bloggers give complete information it saves respondents' time. If you follow suggestions in my last post and answer all the questions raised about your background, etc., you will get precise advice.
From United Kingdom
nashbramhall

1611
Please answer all the questions raised; it will help bloggers to give adequate advice to you.
From United Kingdom
k v n kishore

2
dear all

any training design in my view , hinges on the expected outcome by the organisation which imparts the training.

Three questions that needs to be ansered by the company are:

1. what do they want from the programe; for ex: awareness of the corporate etiquette ( knowledge) ; practsing good corporate etiquettes ( skills) or change in the etiquette of the empployyes ( attitude) . This KSA clarification is the basis of the objectives of the prg.

2. When do they want the prg and the results from it?

3. and WHy do they want it

Once these issues are settled a meeting with all stake holders viz, employees, emplyoers etcshould be arranged to learn about the expectatioons of each group from the trg prg. Some times these could be very divergent and parallel . For ex. while the employer wants certian code of conduct as per the org culture is to be followed in ,say, internal communications the employee may be looking for a easier way. The trg prg should integrate these two so that finally the org requirement comes to the fore

Lot many role plays and activities can be in communications and personal grroming. Pshyometric instruments ( avaiable from Pfizzer) can also be used. However all these should blend with the trg contents which in turn emanate from the objectives.

Do an activity may evoke fun and excitiment which gets fretted away and lightens the seriousness of learning , if these activities are not processed towards desired goals.
From India, Hyderabad
k v n kishore

2
pardon me for the spelling mistakes in the post made by me. Microsoft has made me lazier and careless with the language . Thanks for bearing with me. regards
From India, Hyderabad
kalpanasreeram

16
Dear All,
thanks Mr.Kishore for giving important inputs regarding Training and Development part.I totally agree regarding any activity we should design, implement and organise in such a way which should be fun, entertainment with learning. relaxed atmosphere always create more participation and attention of employeees.
Reagrds,
Kalpana
From India, Madras
If you are knowledgeable about any fact, resource or experience related to this topic - please add your views.