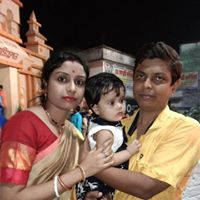 Cite.Co
is a repository of information and resources created by industry seniors and experts sharing their real world insights.
Join Network
Dear Friends, Attaching herewith Revised Central Minimum Wage Notification w.e.f 01-Oct-2012 for your reference & use please.
Dear Mr. Mahesh,
Sincere request to you please go thru the attachment properly before putting any comment on any post.
It is Revised Central Minimum Wage Notification w.e.f 01-Oct-2012 & circular has been signed by Mr. N.K. Prasad, Chief Labour Commissioner (C), New Delhi for PAN India

Dear Mr. Neer, Mr. Mahesh is absolutely correct. The attachment is relating with Delhi Minimum Wages and not Central Minimum Wages.
Dear Mr. Ghosh,
Am once again attaching Central as well as Delhi MW circular, Pl go thru them then you will feel the difference.
Pl note MW rates are normally same in both Delhi & Central As well.
I also request you to please let me know on what basis you are claiming that the circular posted by is Delhi State MW Circular.



Mr Kapil is right. The Notification clearly says " Office of the cheif labour commissioner (C)" Benz
I request you to please tell me on what basis you are reffering that the said circular is Delhi Circular as you are only saying it is delhi circular but apart from that you are not stating any justification for the same.
So please apprise

Dear Mr. Neer,
Minimum Wages is very sensitive issue so there is no place of "normally same. It must exactly be the same as published in Govt. notification. A scanned copy of the last year Central Sphere Minimum Wages is placed in the attached file wherein you can find the difference between Delhi & Central Sphere Minimum Wages.
In central sphere minimum wages the following establishments are also included specially for the the employees working in underground & above ground:-
"Gypsum, Barytes, Bauxite, Manganese, China Clay, Kyanite, Copper Clay, Magnesite, White Clay, Stone, Steatite (including the mines producing soap stones and talc), Ochre, Asbestos, Fire Clay, Chromite, Quartzite, Quartze, Silica, Graphite, Felsper, Laterite, Dolomite, Red Oxide, Wolfram, Iron Ore, Granite, Rock Phosphite, Hematite, Marble & Calcite, Uranium, Mica, Lignite, Gravel Slate & Magnesite"
The notification which you enclosed is missing the establishments of Coal Mines & Non-Coal Mines.



@ Kapil Dev Singh,
Dear Sir,
Can you please upload the minimum wages for 'Employment of Sweeping and Cleaning excluding activities prohibited under the Employment of Manual Scavengers and Construction of Dry Latrines (Prohibition) Act, 1993'
Thanks in Advance,
Regards-
Daisy B

sincere requests from you:
1) please read 1st line on the MW circular where it is specifically mentioned " In exercise of the power conferred by central govt. vide notifiication no...... & same has been issued by chief labour commissioner (Central).
2) Normally same has been used to make you understand that delhi & central rates are same.
3) MW Notification attached herewith is for construction/ road maintenance works
4) Coverage of establishment are specifically mentioned in industrial dispute act so please refer which establishment/ industries are covered under central or state.
5) Above clarification given by you doesn't clarify that the MW notification posted by me belongs to Delhi state only.
Request you to please justify in detail

Dear Umesh, Pl find the attached area classification as desired.
This discussion thread is closed. If you want to continue this discussion or have a follow up question,
please post it on the network
.
Add the url of this thread if you want to cite this discussion.