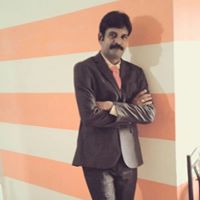 Cite.Co
is a repository of information and resources created by industry seniors and experts sharing their real world insights.
Join Network
Hi all :
Our employees CTC includes a fixed percentage or amount as Variable Performance Pay (VPP) apart from fixed Basic, HRA, Spl Allw etc. The VPP was to be paid quarterly but has not been paid. Mgmt says the VPP is not payable since not much of production has been there.
Since the VPP is a part of the CTC, would request guidance whether the VPP is payable or not since the VPP is part of the CTC. Request replies earliest.
Rgds
Dinan

Dear Dhinakaran,
Even though the variable pay is part of CTC, it will be given only when a given target is achieved. The employee is only eligible for the Annual gross salary what is shown in the CTC along with Bonus / medical reimbursement and other benefits like mediclaim or LSP.
The variable pay term/condition would have been discussed with the employees at the time of joining. The VPP would be given only when the employee / department / overall factory is achieving the targets.
The CTC is only to show what ever the cost is involved in employing the employee for the year and also used for various projections / budgets.

Hi
If regarding Perrformance based bonus or Variable performance pay expalined to employee before joining and if employee agrees for it in writing then no need to pay.
The Statutory bonus is Mandatory and it will not attract TDS.
PBB or VPP attracts TDS.
What is the measure for calculating the VPp or PBB. Do your Company has any tool for it.
Usually this will be calculated based on their KPI points which an employee acquires them based on the KRAs given.
Regards
Karthik

Dear Mr Shenbagarajan :
Thks for the reply.
However, wd like to add that no targets/KRI etc had been spelt out and no written docs available for the VPP. Now the mgmt informs that it is not mandatory to pay VPP. Some empl had requested that since it is part of the CTC and no target has been fixed, the VPP may be paid but the mgmt says no.
Let me have ur views on the above and how to go abt the same. Rgds
Dhinan

Dar Mr Karthik :
Thks for ur views. Kindly see my reply to Mr Shenabagarajan.
Further, when no targets or KRIs fixed, measuring the achievement is not applicable.
Pls let me have ur views.
Rgds
Dhinan

Hi,
We have similar situation here. Our performance bonus is a variable component in CTC . Two measures are: individual results against predefined quantitative & qualitative targets.
I've performed and my figures of performance bonus are calculated and mutually signed by me & my immediate senior (copy of that paper is in my file available with HR).
Still organization is not paying with a reason that; though I have done excellent individually; organization on a whole has not done well.
Any solution?
Reg,
Megh

The important consideration

1.Whether the CTC figure was mentioned in advertisement
2.Whether CTC figure is Rs is mentioned in appointment order

If the answer to both the question is yes, you have every right to claim it. You can file a writ petition in the high court under article 226

I will quote some judgments below. Maybe useful to all

Advertiser is bound by advertisement - Supreme Court

http://indiankanoon.org/doc/1792803/

SUPREME COURT OF INDIA : (2009)4SCC484 Appellants: Buddhist Mission Dental College and Hospital Vs. Respondent: Bhupesh Khurana and Ors.
33. The Commission rightly came to the conclusion that this was a case of total misrepresentation on behalf of the institute which tantamounts to unfair trade practice.
35. As far as the cross objections filed by the respondents are concerned, we are of the opinion that the appellant institute by giving totally misleading and false advertisement clearly misled the respondents that the institute is affiliated by the Magadh University and recognized by the Dental Council of India. The respondents have lost their two valuable academic years which would have tremendous impact on their future career.

Supreme Court : M.D., T. Nadu Magnesite Ltd. Vs. S. Manickam and Ors. LegalCrystal Citation : legalcrystal.com/842317 Reported in : JT2010(3)SC328
11. The doctrine of promissory estoppels or equitable estoppels is well established in the administrative law of the country. To put it simply, the doctrine represents a principle evolved by equity to avoid injustice. The basis of the doctrine is that where any party has by his word or conduct made to the other party an unequivocal promise or representation by word or conduct, which is intended to create legal relations or effect a legal relationship to arise in the future, knowing as well as intending that the representation, assurance or the promise would be acted upon by the other party to whom it has been made and has in fact been so acted upon by the other party, the promise, assurance or representation should be binding on the party making it and that party should not be permitted to go back upon it, if it would be inequitable to allow him to do so, having regard to the dealings, which have taken place or are intended to take place between the parties.

Calcutta High Court Swapan Kumar Maity vs South Eastern Railways And Ors. on 31 August, 2006 Equivalent citations: 2007 (4) CHN 616
20 : .... As pointed out by the Supreme Court in the case of Madras City Wine Merchants' Association v. State of Tamil Nadu reported in 1994(2) SCC 509, a legitimate expectation may arise-
(a) if there is an express promise given by a public authority; or
(b) Because of the existence of a regular practice, the claimant can reasonably expect to continue; or
(c) Such an expectation must be reasonable.

IN THE HIGH COURT OF PUNJAB AND HARYANA Civil Writ Petition No. 3608 of 1997 MANU/PH/0945/2001 Decided On: 04.01.2001 Appellants: Kabul Singh vs. Respondent: State of Punjab
12. Therefore, taking into consideration all these factors, I am of the view that the petitioners,who applied in pursuance of the advertisement-annexure P-1 have been regularly selected by a duly constituted selection committee and, therefore, are entitled to be regularised from the dates of their initial appointment instead of 1996 and are entitled to be paid regular scales of pay as prayed for from the respective dates of their initial appointment.

IN THE HIGH COURT OF MADHYA PRADESH AT JABALPUR MANU/MP/0649/1999 Equivalent Citation: 2000(2)MPJR222, 2000(2)MPLJ116 W.P. No. 1022 of 1998 Decided On: 05.11.1999 Appellants: Ravi Madanlal Paliwal Vs. Respondent: State of M.P. and others
Thereafter, the College issued advertisement in the daily newspaper 'Nav-Bharat' dated 25-6-1989 inviting applications from candidates for filling-up various posts; including the post of Assistant Professor in the department of Physics. As regards the qualification and the salary, the advertisement indicated that - "qualification and salary as per U.G.C. College Code." In pursuance of the advertisement made by the College, petitioner applied for his appointment.

IN THE HIGH COURT OF GAUHATI (SHILLONG BENCH) MANU/GH/0151/1997 Equivalent Citation: 1999(2)GLT18 Decided On: 20.11.1997 Appellants: Rajat Kanti Choudhury and Anr. Vs. Respondent: State of Meghalaya and Ors.
Held, Petitioner's appointment was made as per terms of advertisement which was issued by Government of Meghalaya

Supreme Court of India Official Liquidator Vs. Dayanand and Ors. LegalCrystal Citation : http://legalcrystal.com <link outdate - home link added> (2009)IIILLJ305SC; 2008(13)SCALE558; (2008)10SCC1;
In short, a person can be said to have a 'legitimate expectation' of a particular treatment, if any representation or promise is made by an authority, either expressly or impliedly, or if the regular and consistent past practice of the authority gives room for such expectation in the normal course. As a ground for relief, the efficacy of the doctrine is rather weak as its slot is just above 'fairness in action' but far below 'promissory estoppel'. It may only entitle an expectant: (a) to an opportunity to show cause before the expectation is dashed; or (b) to an explanation as to the cause for denial.

Gauhati HC : Mrs. Subrata Borah Chowlek Wife of Chowken Gohain and Mrs. Anima Gogoi Wife of Deepti Kumar Gogoi Vs. The Indian Oil Corporation Ltd., represented by the Chairman and Ors. LegalCrystal Citation : legalcrystal.com/136473 Decided On : Apr-29-2009
19. .... If the respondent-Corporation had acted contrary to the promises made out in the advertisement and the selection, the Court is entitled to find out the reasons thereof.
23. .... the respondents acted contrary to such promises and extracted the services of the petitioners in exploitative terms.

36.....The respondents with their eyes wide open made out the promises to the petitioners for regular appointment and conducted the selection on that basis. At no point of time, they were intimated that their appointment shall be on less than 45 days basis and that they would also not be entitled to service benefits as promised in the advertisement.
This discussion thread is closed. If you want to continue this discussion or have a follow up question,
please post it on the network
.
Add the url of this thread if you want to cite this discussion.