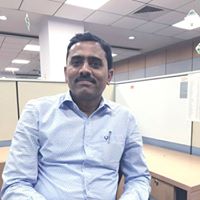 Cite.Co
is a repository of information and resources created by industry seniors and experts sharing their real world insights.
Join Network
To
The Seniors/HR Consultants,
Could you pls let me know, shall we enroll our firm under AP Shops & Establishment Act?
Our's is newly established firm, which is online passenger reservation system. we have Call Centre team, who will work for 24/7 365 days!
Waiting for your valuable input in this regard?
Srinivas V
From India, Bangalore
Hi Srinivas,
You have to register under AP Shops & Establishments Act and you need to comply with all relevant labour enactments as your company is a commercial establishment.For ITES companies there are some exemptions like working hours and women working in the knights which is not allowed to normal shops & Establishments.Please find enclosed the ITES policy for AP.
Please feel free to ask for any further clarfication if any.
Regards,
Ramanjaneya Reddy.G.K
From India, Bangalore
Dear sir, Latest VDA point ( for ap Labour dept ) after 2015. How to caliculate VDA plz. send formula.
From India, Hyderabad
This discussion thread is closed. If you want to continue this discussion or have a follow up question,
please post it on the network
.
Add the url of this thread if you want to cite this discussion.