Hi....
I am Pratika working eith Elecon Group of Companies at Vidyanagar.
I handle recruitment and want to design a psychometric test for recruiting employees where we can assess individual's aptitude and personality. please help me if you have any such questionnaire and how it should be scored and evaluated.
Regards,
Pratika
From India, Ahmadabad
PROFESSIONALS AND BUSINESSES PARTICIPATING IN DISCUSSION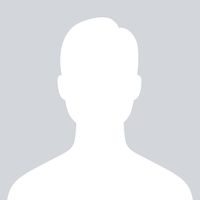 We have an online psychometric tool for entry level hiring as well as Managerial hiring/dev..
Aptitude tests are more of ability,Scoring is percentage as well as percentile.
Results are real time.
More info contact

From India, Bangalore
mail4arpita

8
Hey u mite find this useful..........
From India, Delhi
M.Peer Mohamed Sardhar

731
Hi,,, Very Good & Informative,, KeeP Posting,,,, :lol: :lol: :lol: :lol: This is wonderful contribution,,, Thank You,,,, :lol: :lol: :lol: :lol: :lol: :lol:
From India, Coimbatore
Hi Pratika,
U have a very unique name....
Recruitment process does need Psychometric test. We are following one which is PIAV test evolved by TTI. This is proving effective and when large numbers are involved the price is reduced considerably.
Incidently TTI happens to be the first company to develope and introduce computerized and personalized reports.
Intrestingly enough they are conducting a program, first time in Chennai.
Course name:CPBA- Certified Professional Behavioural Analyst
Venue & Date: Le Royal Meridien, Chennai. 3Rd & 4Th August '07
Cost: 12,000 + taxes for 1 and 10,000 for two or more.
This has been found very useful by Trainers, HR personnel in many fields,
Recruiters, Heads of institutions. I would request you to contact me for any clarifications Sujatha-98408 54301. Do inform people who will benefit form this program.Read the attachment regarding details of Course & Cost.
TTI-Target Training International.LTD.
From India, Bhilai
Arvindsingh

9
Dear Pratika,
Hi... I appreciate your innovativeness and wish to do something that exceed to expectations. If you don't mind then let me ask, "are you honestly wish to design a psychometric tool or you need a readymade tool that can meet your expectations?"
If you want any generic tool you can go after any consultancy. A few popular psychometric tests need some specific qualification to administer and interpret them.
If you want to design a customize tool in which you can express your confidence in administration and interpretation. if you want to do and learn by your self, then I may be a help.
Best of luck.
Arvind Singh,
09213998535
From India, New Delhi
Arvindsingh

9
Hope this will help you

For designing a psychometric test

1. Figure out what you want to test for (set your criteria for test). See what the symptoms are and find out what itís related to.

2. Define the criteria in operational form. Try to remove itís abstractness and subjectivity at maximum. Definition must be specific and measurable.

3. Before you start you want to have some evidence that the trait you're testing for isn't a figment of your imagination.

4. Identify the parameters (critical factors) that are responsible for having influence in your defined criteria.

5. Make up a long list of items--at least 3 or 4 times as many as you want to test to include at the end. Make sure the questions don't have excessive "face validity" (meaning, don't make them too obvious!) If the questions are obvious, the results will reflect self-image, or the image the test taker wants to project, and so it won't necessarily be accurate.

6. Give the questions to both groups and compare the results. This will take some statistical analysis, but all the necessary tools are available in Microsoft Excel and, anyway, don't require any math more complex then high-school algebra.

7. If a question is answered in significantly different ways by the two groups, keep it. If not, then drop it. Also, check the questions across groups for factors--see if the same people tend to answer a group of questions the same way. That indicates that those questions are picking out a particular trait distinct from the one you're after. This is a little tricky, because a "factor" in your test could be one of several things: an irrelevant confounding factor, another personality trait that's related, but not identical, to what you're studying, or a subset of your test.

8. Take your final draft of the test and give it to another group of people. Look at the distribution of scores to figure out a scale that usefully identifies the trait you want to test. If you found useful factors, you might create a main score and a couple of sub-scores.

9. Actually, designing a psychological test IS difficult. Measuring individual differences, such as personality traits or intelligence, is fraught with potential pitfalls.

10. It is vital that any test is administered in a standardized testing situation and is scored using the same scoring and interpretation procedure each time. If these things were not held invariant, then test results would be chaotic even if it was reliable, valid, and free from bias.

09213998535
From India, New Delhi
tarek.dessouki

4
The attached is a good test I got it from the net then I worked hard to get the key. You may review same and comment back thanks for all
From Egypt, Cairo
I mean How to do the analysis? can calculate the scores but how to decide that which score is good or ? regards Pawan
From India, Madras
Dear Arvind,
Thank you so much for such an important piece of information. We want to design a complete test not only for the recruitment purpose but want to map the competencies of our employees and identify potential candidates so that they can be entrusted with higher responsibilities. For this we want an entire module where we need to design the program.
You seem to be involved in these kind of activities. Can you send me your detailed profile so that we can contact you and if Management approves we can plan out further actions.
Waiting for your response.
Regards,
Pratika
From India, Ahmadabad
If you are knowledgeable about any fact, resource or experience related to this topic - please add your views.