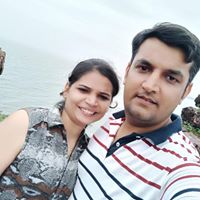 Cite.Co
is a repository of information and resources created by industry seniors and experts sharing their real world insights.
Join Network
Hello ,

My name is dinesh........ i have been newly recruited in a construction firm.
I had copied down the offer letter sentence below....

"This has reference to your appilication and subsequent discussions you had with us.We are pleased to retain your services as "Engineer – XXX" on Consulatancy assignment basis in our organization as per the terms and conditions agreed with you.

The contract letter detailing the terms and conditions of your consultancy assignment will be issued to you on your joining our organization.You Would endeavor to start your assignment at the earliest but in any case not later than date.

Please sign and return the copy of this letter as a token of acceptance of this assignment on retainership basis."

I received this letter in their companies letter pad.But they are telling you have work on consultancy basis.And they told me this direct companies contract.

Here's my question

1.What is consultancy agreement basis .
2.Will i get same facilities like permanent staff.
3.Will i get pay slip(they told me i will have net salary with only TDS deducted from it.)
4.What about other site allowances.

Please help me understand.
From India, Madras
1. consultancy agreement - is this third party payroll, you will not be on the direct payroll of the company but on the payroll of a consultancy and will be deputed to the company.
2. Facilities are based on the agreement of the consultancy, it wont be the same as permanant staff
3. Idealy you should get pay slip but do check with the consultancy about the same.
4. Again allowances depends on the agreement of the consultancy.
Kindly let me know if you have any further questions
From India, Mumbai
Dear Dinesh,
They have appointed you as a Consultant not as an employee. So there is no scope for applicability of benefits as an employee. that is the reason that only deduction is TDS and no PF & ESIC. and moreover the wording copied by you is for Offer letter, they will issue actual agreement for consultant on you joining.
Thanks
Lokesh
From India, Delhi
Thanks for your reply
1. As per dicussions we had during the interview they clearly stated that there is no third party in it. Also they told u will be under direct consultant in the company. - Does that means i will be under contract dor one or two years- please explain.
2.Is that some kind fixed term contract - If it is then what normally will be the terms.
Please explain and give more details about direct consultant employees.
From India, Madras
Thanks for your replies .......It really found helpful......
But can explain me about what contractual employement is all about.....
1. Is that fixed term - like 2 yrs and after that there will not be any relation whitin company and me.
2.And i don't have PF,Allowances,Facilities like other staffs do.....
3.Will i be treated as a staff.
Please reply..........
From India, Madras
1. Yes it is for fixed Period and period is decided by the company. If they require they can renew the contract.
2. Generally employees on Contract do not have these benefits.
3. You will not be the permanat employee there in the company and again the treatment depends on the company culture.
From India, Mumbai
This discussion thread is closed. If you want to continue this discussion or have a follow up question,
please post it on the network
.
Add the url of this thread if you want to cite this discussion.