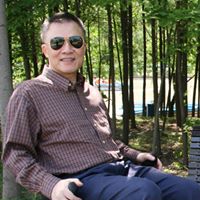 Cite.Co
is a repository of information created by your industry peers and experienced seniors sharing their experience and insights.
Join Us and help by adding your inputs. Contributions From Other Members Follow Below...
Hi All
I am working in a Inbound Call Centre in HR Dept. Here there is no Holiday policy. Can anybody suggest me to finalize the holidays for administration staff as well as Call Centre Staff.
Regards
Shweta

Hi, Shweta,
In our country, company recognized and observed holidays are those holidays officially designated by Government. Employees are given time-off with full pay on Company-recognized holidays. Staff employees are given an alternate day off or overtime pay if important work requires attendance on the day of holiday. If a holiday falls on a Satursday or Sunday the following day is usually observed as a holiday. If a holiday falls on an employee's normal day off the employee is granted an alternate day off at the convenience of the Company.
Notice of Holidays
It is normal practice for the Company to publish a notice preceding each holiday, to allow supervisors to schedule the work in their group or arrange the overtime work in holiday and provide all employees confirmation about day-off.
Hope ti helps.
John

Thanks John
Are you an Indian?
Can you suggest me holidays which are officially designated by Government of India. Because I want to finalise atleast 10 holidays for my company.
And realy the information you provided was too good even I am planning for the same procedure in my company.
Regards
Shweta


hi
theree types of holidays - festival / national / regional:
festival it depends on which state ur co. is
for example we give tamil new years day and pongal etc. but which festival is imp to ur state u give those holidays
and national holidays:
26th Jan, 1st May , 14th August, 2nd Oct,
regional:
Moharam / Budkrit / goodfriday / christmas
total : it should come 12 more than 12 days it is upto cos discretion
kantha

Dear Shweta,

In India three national holidays are to be observed compulsorily. These are 26th January (Republic Day), 15th August (Independence Day) and 2nd October (Mahatma Gandhi's birth day). Besides the weekly close day (usually Sunday for commercial establishments) is also a compulsory holiday.

Both the Central Government and State Governments publish the holidays to be observed. They categorise it as Holidays and Restricted Holidays. Almost all the Chambers of Commerce follow the Government holidays and announce their list for the benefit of their members.

Generally a company will decide how many holidays in a year will be provided. It may range from 10 to 20. According to importance of a day in a particular state these holidays are fixed. For example, ONAM is an important festival in Kerala and four days holidays are announced, whereas another state will not observe this. According to the importance of a festival the company should fix the holidays for each state.

Certain Establishments are specifically exempted from the close day as per each State's Shops & Establishments Act.

Hope this will be useful.

Best Regards,

T S A Padmanabhan

thanks for the info..... i m doing an sop on holiday policy in an it solution co.......... can u pls tell me how to make policy of holidays(govt. as well as optional).........thank u.......
Hi Seniors,
Please help me out in preparing holiday list for my company. We are US based Indian company and confused to give holidays accordingly to Indian or US calender. Request you to kindly provide with any MNC companies Holiday list so that it can be used as refernce.
Regards,
Ameer

.

Holiday policy

The fixed holidays are:

• New Year's Day

• Martin Luther King, Jr. Day*

• Memorial Day

• Independence Day

• Labor Day

• Thanksgiving

• Day after Thanksgiving

• Christmas

2. Principles of holidays policy

• Employee get full salary at holidays.

• An employee must work the day before the holiday and the day following the holiday to be eligible for holiday pay.

• Biweekly employees who are required to work on a holiday that falls on their regularly scheduled day off will be paid at twice their regular rate and also receive another day off with pay either thirty days before or thirty days after the holiday. Unused holiday pay is paid out at the time of termination.

• When a holiday falls on the employee's day off, the employee is to be given another day off with pay either thirty days before or after the holiday. Unused holiday pay is paid out at the time of termination.

• When the regular holiday falls on Saturday, the preceding Friday shall be considered the Company holiday. When the regular holiday falls on Sunday, the following Monday shall be the Company holiday.

• Employees are not allowed holiday pay while in an out-of-pay status such as leave of absence or layoff or while receiving short-term disability payments.

• If a Company holiday occurs on an eligible employee's vacation day, it may either be counted as a holiday instead of a vacation day or added to the vacation period as an extra day of vacation.

• Biweekly employees who are eligible for paid holidays but who may be required to work on a Company holiday, will be paid at one and one half times their regular rate. Monthly employees who are required to work a holiday are paid their regular salary and are entitled to another day off.

By

Suren

Are they not eligible for Indian holidays if there timing is night shift?