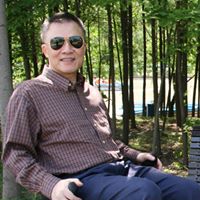 Cite.Co
is a repository of information created by your industry peers and experienced seniors sharing their experience and insights.
Join Us and help by adding your inputs. Contributions From Other Members Follow Below...
IS THERE ANYTHING LIKE TRANSFER MANAGEMENT IN HUMAN RESOURCES IF YES, CAN YOU GUYS HELP ME ARTICLES ON IT OR WEBSITES I CAN VISIT TO GET ALL AVAILABLE INFORMATION
Hi, wondering if this can be help:

TRANSFER POLICY

I. Policy

When it becomes necessary for the company business to transfer employees from one position and/or location to another, it is the policy of the company to place employees in positions where their maximum abilities can be utilized to the mutual benefits of the company and the employee.

II. Practice and Procedure

1. Types of Transfer

(1) Transfer from one cost center or location to another.

(2) Transfer from one wage class to another.

(3) Transfer from one classification to another.

2. Transfer Definitions

(1) Temporary Transfer -- reassignment of an employee to a new cost center, location, wage class or classification for a specific period not to exceed 3 months. With temporary transfers, it is normally expected that the employee will be transferred back to the former job status upon completion of the temporary assignment.

(2) Permanent Transfer -- reassignment of an employee to a new cost center, location, wage class or classification for an indefinite period longer than 3 months.

3. Elements to be considered before transfer

An employee is going to be transferred to a position where he/she will have new and/or increased responsibilities and to assure the most effective use of employee abilities, the following factors should be considered when reviewing a transfer:

(1) Demonstrated excellent performance in current and previous work assignments.

(2) Specific qualifications and knowledge which relate to the new position.

(3) Opportunity for the employee to further develop and increase his competence.

(4) Training required or previous working experience available to the new position.

4. Transfers

(1)Company-initiated transfers - if there is an employee in whom a supervisor is interested, he should discuss the individual with HR Department and obtain pertinent data regarding the employee's background and present status. If the supervisor is interested in talking with the employee, the supervisor should discuss it with the employee's supervisor before any discussion with the employee. Should the supervisor want to transfer the employee, he should arrange a transfer data. HR has responsibility for coordinating any interview and the subsequent transfer.

(2) Employee-initiated transfers - if an employee desires a transfer, he should discuss the matter with his supervisor. In case his supervisor concurred the employee's request the supervisor should discuss the transfer matter with HR and concerned Department supervisor and Manager before any action taken or any information leaking out.

5. Processing the Transfer

(1) Responsibility of the concerned Department -

Releasing supervisor, acquiring supervisor and HR Officer should work together to determine the effective date of transfer and other changed status (Title, Salary level and etc.)

The acquiring supervisor will initiate the "Request for Personnel Action" (RFPA), completing all information necessary to make the change. Then he will forward the RFPA to the releasing supervisor for concurrence thru HR Department. Both Department Managers should approve the transfer action with signature on the RFPA.

The releasing Manager will notify the employee when to report to his new position or working location after the final approval made by General Manager.

(2)HR Department Responsibilities - HR Department will be responsible for evaluating and reviewing the transfer action to make sure that all proposed personnel actions are in accordance with the existing Company HRM Policy.

6. Wage/Salary adjustment

In principle, no wage/salary adjustment will be considered at the date of the transfer. This adjustment could be reviewed and proposed by the requesting supervisor for the employee who completes the 3- month probation on the new position successfully.

This discussion thread is closed. If you want to continue this discussion or have a follow up question,
please post it on the network
.
Add the url of this thread if you want to cite this discussion.