Dear All, Can somebody give me some inputs on the new trends in Management. and also the names of good books you read on Self Development/Management. Regards, Shiby P.K pkshiby@gmail.com
From India, Kochi
PROFESSIONALS AND BUSINESSES PARTICIPATING IN DISCUSSION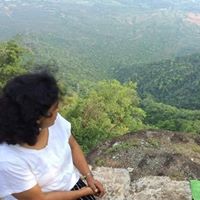 Ekta Sharma

6
If you are talkingabout new trends in HR then I quote few.
Human resource Information system- which includes softwares and other computer aided help to the HR dept.
Outsourcing of HR functions
Strategic role of HR
Balance scorecard concept
Ekta
From India, Ahmadabad
Hey Shibi
You can try the following self help books
1. You can Win by Shiv Kera
2. Count your Chickens before they hatch
3. How to pull your own strings
These books also help in training sessions
Niranjan
From India, Madras
chapki_dp

1
Hai Shibi You can read a self improvement masterpiece called "Born to win" by Muriel James, Dorothy Jondeward. I bet it will transform you. Durga
From India, Coimbatore
Hi Shiby,
I bet you will like the book ' THE MONK WHO SOLD HIS FERRARI' by Robin Sharma. It will not only aid your self development but also enlighten you by awakening your spirituality.
Regards,
Namrata[/b]
From India, Mumbai
tanushree

2
hey.... I guess Temporary Staffing is one of the most recent I have come across.... cheers, tanushree
From India, Shamli
NAVAID

2
Hi
thats a good approach in learning context. Every field is emerging with new trend, values and vision.
HR as a Strategic partner
HAY technique for job analysis
Transfer of Training
Human Capital
and many more
Thanks and Regards
Navaid Abbas
From United Arab Emirates, Abu Dhabi
yashswa

1
HIII.. NICE TOPIC CAN ANYBOCY TELL ME WHAT IS HR ACCOUNTING ? WHAT IS THE PURPOSE ? WHAT IS THE NEED ? I WANT BRIEF BUT DETAIL INFO ON IT REGARDS, YASHSWA
From India, Mumbai
manager - HR

4
Hi SHYAMLEE i hav read abt SIX SIGMA concept in ur posting. can u elaborate this concep[t or can u give general idea what this concept is thanks regards jyoti
From India, Ludhiana
Dear HR-aites,
Your wait ends here ...!
The New Genre of Human Resource Management, to which we all belong - calls for a professional who speaks in numbers, who thinks in Rupees & who displays HR worth as a Value-creating Organ.
This may look a bit exaggerated; but time has advented, wherein this exaggeration is a truth at many a places! We shall not surely be spared for a very long time from this situation.
Above all, what's more important is to be an indispensible wing of our organizations & that could only happen, when we project ourselves as a money-saving department - & ironically presumed to be a money consuming function.
Hence, Alchemist's HR Metrics... The attached brochure speaks more...
Empowering you,
Team - Alchemist Learning Inc.
More information at 09765515445, 09370123458 or mail us at
From Saudi Arabia, Riyadh
If You Are Knowledgeable About Any Fact, Resource or Experience Related to This Topic and Want to Be Part of Such Discussions in Future - Please Register and Log In to Cite Community.