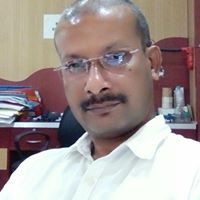 Cite.Co
is a repository of information and resources created by industry seniors and experts sharing their real world insights.
Join Network
Respected Seniours,
I seek your help regarding the following quary.
What will be the possible legal barrier if I reduce the percentage of basic than the existing before increament. Please explain.
Is there any fixed percentage for each column of salary component and what if make any changes onto it.
Please Explaine briefly.
Thanking you
Debajit Roy
Officer HRD

Roy, You cant reduce the Basic component because based on it only we calculate the statutory components. You can change the variable components as per ur terms
Dear Debajit
The employer can not reduce the benefits of an employee.
as you would be aware that all the benefits of and employee are in proportion to Basic salary, so the reduction in basic salary would effect his / her pension, gratuity, PF etc.
regards
dhanesh

Dabas, Here it is not the issue of % of basic but about the reduction of basic component which is being followed.
Dear Mr. Roy,
As far as basic salary, you cannot reduce the basic salary. It will be affecting statutory compliances, gratuity, bonus, EL.It is advised to you that you can increase your basic salary but you cannot decrease it.


Warmest Regards,
Mohan.M.S




Debojit,
Please check once you send a mail to any one. Being occupied in very important position you should be careful in sending some messages or request. If you check in your post there lots of corrections to be made. Never take things easy as it reflects your attitude. You even misspelled seniors also...Please use spell check once you draft a message.
Now coming to the point Basic Salary...No, you can not reduce it once it is compensated every month.

Deobjit, Basic salary can not be decreased as mostly the increments are as the % of basic salary, however one can change the other interdependant components of salary. Regards, Arslan Ahmed
Dear Debajit,
If you reduce the basic salary of the employee, apart from the statutory compliances, it will also create negativity among the employees. Being as an HR professional, you should always think about the employees' welfare. If its not possible to increase the monthly salary of the employees then please keep the basic salary unchanged, and you can add some kind of annual variable, retention incentive or performance based incentive kind of heads for increasing their salary. which will increase the annual salary and will not affect the in hand salary of the employees.
Regards,
Sakshi

I am not sure if I will be able to agree with the point that Basic cannot be reduced. There is no legal binding on this. Yes, I do agree with the fact that it will effect all terminal benefit which is linked with Basic salary.

Basic's of compensation policy is to ensure that employee take's home atleast the same net salary after taxes. If you are ensuring that, then adjusting the components within the salary should not be a problem.

While employee emotions are attached with Basic, however, with changing trend's many of the younger generation want more take home salary rather than a increase in their PF or Gratuity.

Regards

Dear Friend Debjit,
Basic is a very sensitive subject. The prescribed minimum wages to be taken care of. When we confronted the same problem, the treasure of cite hr blessed us with the attached judgement.
Hope the attachment gives you clarity. :)



This discussion thread is closed. If you want to continue this discussion or have a follow up question,
please post it on the network
.
Add the url of this thread if you want to cite this discussion.