STRICTLY ONLY FOR THOSE WHO HAVE AMBITION AND POTENTIAL...
but not finding the way....
reply or mail me with detailed profile with barriers and potentialities to overcome..
area of interest ..


contact-09460742721
From India, Jaipur
PROFESSIONALS AND BUSINESSES PARTICIPATING IN DISCUSSION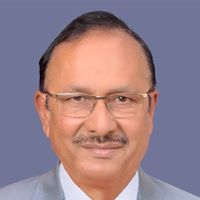 rama_krishna945@yahoo.com
Hi Goutam .This is Ramakrishna i am did my P.G in English . I worked for an engineering college as a lecturer now i am doing my MBA I would like to become a trainer Please send your details
From India, Hyderabad
harsha_chintu

1
Dear Satish,
My area of interest would be any HR related issue .. say motivation..
Regards
Harsha.

From India
Hi satish, I am Poornima, working as a Sr. HR in a bpo for the last one and half yrs at bangalore...i would like to be a trainer
From India, Bangalore
deepali_patrikar

3
HI Satish,
I am deepali and i am looking forward for a right opportunity in training sector. I am sending my profile on your mentioned email id please get back to me if found suitable for the requirment.
Regards,
Deepali:)
From China
Hi Iam Namita Singh,I have completed my graduation in English & did my M.B.A with specialization in Marketing & H.R, I have work experience of 1 year as an H.R , my aim is to become a Trainer , but Iam not getting a right platform , kindly help me out
Regards,
Namita
From India, Pune
Hi, Satish,
I am a psychologist . Conducted training programmes in factories. I am interested. Please revert at

Regrads,
Vijay
From India, Aurangabad
mf_joinanil

3
Hi,
I have around five years of hands on experience in mainfrmaes.

Summary of My experience :

 Five years of Experience in Software development on IBM Mainframe technologies.
 Currently playing the role of Subject Matter Expert.
 Acting Module lead for the team in the absence of the lead.
 Experience in requirement gathering and new project initiations.
 Experience in COBOL, CICS, JCL, VSAM, and DB2.
 Experience in Tools like Platinum, File Aid, Intertest, Smart test, Ctrl-M.
 Exposure to all stages of Software development.
 Experienced as SCM coordinator and Quality Facilitator for the Team.
 Trained freshers and Inter teams on Purchase and Sales Applictaion.
 Knowledge in Financial markets and Brokerage business applications.

Communication being my strength and knowledge spreading being my goal, I am looking out to start my carieer as a part time trainer.
Please do let me know if there is any openings for the same.

Will look forward for your reply.

Do mail me on


Thanks,
Anil.
From India, Bangalore
Hi,
This is Ravi. I am working in MNC as SE in Mainframes Technologies from past 5 years.
I want to become part time Trainer/Faculty. Pls help me .
Contact no is: 9731999158 (Bangalore)
Email id :

Thanks & regards,
Ravikumar
From India, Bangalore
I am interested in frelance please help me as i don't have previous experience but i m intersted to become a trainer Regards Aarti Deshmukh
From India, Pune
If You Are Knowledgeable About Any Fact, Resource or Experience Related to This Topic and Want to Be Part of Such Discussions in Future - Please Register and Log In to Cite Community.