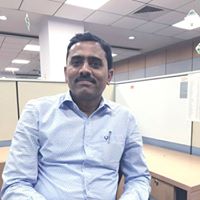 Gauritomar
Trainer/ Od/ Hr/ Education Consultant/ Certified


HRSpot
Hr Training With Job Assistance.
Cite.Co
is a repository of information created by your industry peers and experienced seniors sharing their experience and insights.
Join Us and help by adding your inputs. Contributions From Other Members Follow Below...
Dear all,
I have a query from all CiteHR members and I guess its becoming serious day by day.
In most of the organisations, especially when HR Hiring takes place, then the basic criteria for that is a person should be MBA-HR from reputed institute. I understand this. Most of the organisations are particular about MBA-Full time course. I understand this also. Now, the thing is, if the person is excellent in all areas and can be considered for HR position but he/she's done MBA-Part time/DLP (Distance Learning Programe), then the person is rejected immediately. WHY??? Because of not meeting the criteria??? If this is the criteria for selection then why such kind of courses are approved?????
I want to understand that if the person is excellent then why he/she's not given an opportunity... According to me this is baseless.
Please give your opinion on this.

Agreed with you JOE.Really it happened even i have 2 yrs, of Exp but now the problem is that i have done ma MBA through DLP.....
Dear Joe,
This is true that top companies prefer those having full time degree in mangement.But as per my experience in industry, middle level companies mostly consider part timers and distance mode candidates. Although they require to have work experience. You can began with a middle sized company and once you get 2 to 3 years of experience in HR field this constraint will be disappeared.Nothing to get disappointed...
Dr.Peeyush Khare

Dear Dr. khare,
Thanks for your valuable suggestion, however, I have almost seven yrs. of experience in HR and working with one of the reputed organization. This incident was happened with one of my colleague, and she's again having good experience in HR. I was shocked to hear this, so really wanted to understand if companies prefer only full time courses then why the part time courses are introduced??

Hi Joe,
I agree with you even i have also done MBA in HR through DLP and heaving 2 yers exp. in HR with a Broking Orgnization, but i am facing the same problem.
Yes you are right if these courses are not much valied, than no need to introduce that courses.............
Regards,
Archana

40 members have viewed and only 3 members have replied. It seems that no one wants to give their opinion on this. Very Sad :(
Hi Archana,
I agree with you, but now most of the companaies have started recruiting people with DL MBA in HR as there is a shortage of skilled people, but yes in the initial stages there is a problem with the DL courses.
Keep posting your views friends.
Swati

Dear All,
This is a serious concern. I have 2.5yrs experience in HR and persuing my MBA through DLP. During these 2.5yrs i havve experienced the same problem, but honestly speaking , it is not necessarythat those who have done MBA regular have better knowledge than DLP grads. Experience is what matters most and good organisations should understand this.
I would also say that BBA graduates with 1-2yrs experience in HR are equally competitive like an MBA -HR with 1-2 yrs experience.
Rgds,
Gitika

Hi Joe,
What ever course you do and what ever marks you score, holds no water in front of your performance in the HR interview. Also, yes there would be initial hiccups but you dont have to get bogged by this so early.

Yes this is a problem area but at the end what count most is your background and experience in the relevant area, the company is looking for ...... Manoj K Sharma
This discussion thread is closed. If you want to continue this discussion or have a follow up question,
please post it on the network
.
Add the url of this thread if you want to cite this discussion.