Madhu.T.K
Industrial Relations And Labour Laws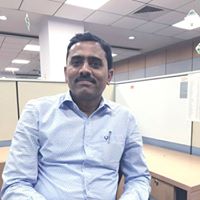 PRIME SPONSOR
-
FACTOHR
- Payroll Software with GPS Enabled Attendance, Travel, Performance Management, HRMS.
Explore Features

I understand that we need to Rs.20/- ( employee) and Rs. 40/- (employer) as per the new notification. however i am not sure what is the process, could you please guide me if we can pay(online ) and how to submit the returns.

Cite.Co
is a repository of information created by your industry peers and experienced seniors sharing their experience and insights.
Join Us and help by adding your inputs. Contributions From Other Members Follow Below...

Attaching you Form-D along with bank details of labour welfare board. Please pay the amount immediately to avoid penalty as last date for payment was 15th Jan'18.




Thank you for the form-D document. Could you please let me know if we need to visit the office and submit the form-D or NEFT fund trasfer would be sufficient( sorry if this query sounds silly, as i am new to all these process hence asking...) and ease there any return that we need to file?
Once again thanks in advance!


As per the definition of Employee under KLWF , Does Supervisor / Manager / Officer comes under it.
A line in reply is appreciated.
Regards,


KLWF applicable to establishments employing 50 & more employees. During Dec. 2017 contribution revision all employees are brought under the purview of KLWF i.e. Supervisors, Officers, Managers etc.
Regards,
Suresh
Labour Welfare Fund (LWF) - Karnataka
Applicability of Act The provisions of the Act shall be restricted to establishments employing 50 or more persons
Cateogories of Employee to be covered All Employees without any Salary / Wage Limit
Contribution Period Once in a year (December)
Periodicity Yearly Return
Last Day of Submission 15th January
Employee Contribution Rs. 20/-
Employer Contribution Rs. 40/-
Total Contribution Rs. 60/-
Cheque or DD in Favour of Welfare Commissioner, Bangalore
Address of the LWF Commissioner: Labour Welfare Commissioner, Karnataka Labour Welfare Board, Karmika Kalyana Bhavan, No.48, 2nd Floor, Mathikere Main Road,(Behind RTO Office),
Bengaluru – 560022
Remarks Where an establishment has different branches or department all such branches or departments, whether situated in the same premises or different premises shall be treated as parts of the same establishment
Form to be filled Form D


Please peruse the attachments-Bill to amend the Act & Gazette Notification for your perusal.
With regard to your statement:
1 All Employees are brought under the Purview of the Act
2 All Employees, without any salary/Wages
Please let us know the basis




The Act is applicable for all Factories.Only in respect of Shops & Commercial Establishments & others it is applicable if the strength is 50 & above

PRIME SPONSOR
-
TALENTEDGE
"Interactive Anywhere Learning". Executive courses from top reputed institutes like IIM, XLRI, MICA.
View Courses