Krishnamarathe

1
Dear all,
As per decision of management we wanted to change shift of our 1 employee. His current shift time is 8 to 4.30 but we wanted to change it as 9.30 6, but he is denied to work in shift 9.30 to 6.
Please advise what we should do? What would be the action? Can you any give me format of warning / notice letter?
pls advise urgently.
Thanks
Krishna Marathe
From India, Delhi
PROFESSIONALS AND BUSINESSES PARTICIPATING IN DISCUSSION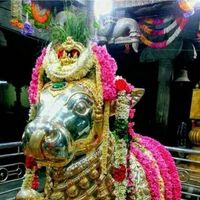 Kalyan R
Head - Corporate Industrial Relations
Use factoHR and automate your HR processes
Mobile-first hire to retire HR and Payroll software that automates all HR operations and works as a catalysts for your organisational growth.
Lavanya Ravisastry

16
Dear Krishna,
First find out why the person is objecting to work at this shift.Sit with the person and counsel him.Incase if the reason he's giving is genuine try to speak with the management to have the same shift.But incase if you think that he can very well change it issue him a letter first stating that his timings are been changed,and after that also he is not coming to office at that time give him a memo and then a warning letter.
Format for warning letter is already posted in our forum.You just go to Type search query with the format you want and give the search you'll get it.
Rgs,
Lavanya :)

From India, Madras
Krishnamarathe

1
Dear sir,
Thank you for immediate reply.
Employee is working on the shop floor in maintenance department. Our supervisor is already discussed with him, as per there discussion i came to know that he is working for other organization also as part time job. I think we are paying him market salary even more than his skill & i think he must dedicate to our company work. We are taking this decision in view of work necessity.
One more thing I would like to tell you that, he his always making excuses in the work, He Vice president of workers union.
pls advise.
Thanks,
Krishna Marathe

From India, Delhi
M.Peer Mohamed Sardhar

728
Hi,,,
does your company appointment letter anywhere states that the employee cannot work in any concern apart from your company as part time or consultant etc...
if this is mentioned you can make him work in the shift you require.
From India, Coimbatore
trisha_hr

21
Dear Krishna
Greetings.
Working conditions afftecting the Union leaders has to be as per the Industrial Employment (standing order) act. We have to see your certified standing orders where in change of shift timings for exclusively for one person allowed or not we have to check this. Also, do this excercise as if
you are doing for the need of the company.
Sit with him and counsel him after his denial you can issue a warning letter / show cause letter and proceed for domestic enquiry if the charges are of grave nature.
with regards
Trisha
From India, New Delhi
Kalyan R

13
Hi
Maintenance Department comes under essential services. Hence there is no impediment in altering his shift time. Moreover only if you extend the working hours or asking him to come in the night shift, it will hit service conditions. In this case, only due to exigencies, his duty timings are changed. Refusal to accept the order of the management is defiance and serious misconduct, for which he deserves stern action.
Before initiating action, please check whether the new shift time is as per the forms you submitted with the Inspector of Factories. If not, please submit the relevant forms to the Inspectorate.
You can issue an order to the concerned employee intimating the change of shift time. If he refuses, the same may be sent to his house address by registered post mentioning his refusal to accept the order. This is very important for initiating disciplinary action for defiance against the employee.
Thanks & Regards
Kalyan R
From India, Madras
nilendrachand

18
Wow Trisha,
Your reply is great. I would also have given the same solution. Nice to see a girl giving IR solutions. (This is not a normal case in India, Correct me if i am wrong!!!)
Dear Krishna,
Consult what the standing order says on employment in shift. Ask him why he dont want to work in shift. If the answer is not reasonable, you can take desciplinary action.
Regards,
Nilendra
trisha_hr

21
Thank you Nilendra for your encouragement.
Infact I worked with Caterpiller ltd as a trainee for a brief period of two years in my previous employment. Further I am interested more on legal issues which affecting the Industrial relations.
Kindly give your inputs for my recent post on TERMINATION OF MANAGER
in Talk to senior column.
With cheers
Trisha
HR Professional
From India, New Delhi
samvedan

315
Hello,

You have received a lot of good advice. I am exercising an additional caution. I am not yet clear if Industrial Employment (Standing Orders) Act 1946 is applicable to your establishment. If yes, it is good for you to know that this Act gives the employers the right to call employees in shifts and to rotate them in shifts as per exigencies of work, (Clause 10 of the Model Standing Orders provided under the Act.)

Factories Act, as you know grants a right to extract 48 hours of each week.

However the Industrial Disputes Act 1947 at Sec. 9-A requires an employer to give a Notice of Change if he desires to bring about a change in any matters provided under the Fourth Schedule to the Industrial Disputes Act 1947. Your issue has to be seen within the coverage and applicability of these three legislations. The said Schedule, at item 4 covers an issue, "Hours of work and rest intervals." It is on the strength of this provision, the employees/unions challenge Management's actions in this nature.

But one does not have to worry if what we are changing is the "relay of shift" and NOT the "number of working hours" per se`. There is case law on the subject, available with any practising Labour Advocate of you town. If it is not readily available, please contact me and I will send you a copy of the judgement. Just remember that you have a right to change the "relay of the shift" without issuing a Notice of Change but if you want to change the "number of working hours" per week then you have to serve the Notice of Change under the Sec. 9-A if ID Act 1947. and tackle the issue thereafter. Whether a workman or a Union Leader from any function is NOT exempt from opereation of law and this aspect you must insistently enforce.

What I have presented is a statement of your rights and obligations on the subject, under applicable and it will help you take and implement a decision that will not back-fire. Hope it helps.

Regards

samvedan

November 23, 2007
From India, Pune
Hi All,
In our company essential staff required to and do come in shift times as
per management requirement even cannot refuse OT.
Following is regarding shift timings also.......
What if I need my male workers to come only in 2 shifts ie. evening and night
shifts and reserve day shift only for female workers ?
Can I enforce / do this ?
regards
From India, Madras
If you are knowledgeable about any fact, resource or experience related to this topic - please add your views.