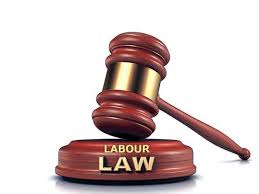 Cite.Co
is a repository of information and resources created by industry seniors and experts sharing their real world insights.
Join Network
Hi Experts
I have worked with one of well known organization, where I have resigned from my duties after completing & serving notice period, have completed handover process, surrendered all assets, completed all formalities and taken clearances from all departments. I have copy of resignation acceptance, last working day, exit formality completed as per company norm. Now after too much of follow up of 2 months I received my full and final schedule from HR. At the time of payment HR has stopped my pending salary and sent me a legal notice on joining competition company.
How can I get my pending salary and Full and Final payment. How can any employer stop any one joining competition...?
Pls help me here..
Regards
From India, Delhi
See if you did not have a non-compete clause in your agreement, then you can file a complaint with area labour inspector under Shops & Estab Act of your state. Now if you are not a manager then you can also add payment of wages act on it also. Read this Things To Remember While Drafting A Valid Employment Contract
From India, Kolkata
Yes
This is very good . quiery. And best example for harrassment trends of some ill fated companies using their unfair labour practices..
Sir now come to ur problem solving solution
is
1.Once the company has approved for any employee's permanent outgoing(accepted Resignation) in written... it has no way concern with the left employee will join anywhere as he likes... Old employer has nothing to do with the new livelyhood. Here in this case the left employee joined in a competitive company.... suppose a left employee started a small company on his own... like the same as he worked.. what will the old employer do?. In a democratic country like india freedom of livelihood.. is a right of indian citizens. So you dont worry sir... The old employer can do nothing. in your new job. If any untoward further movement of the management will give you more financial benefit to you in the form of penalty on the employer if you move to Authority court of Labour dept. of your area company district. All the best.
From India, Nellore
This discussion thread is closed. If you want to continue this discussion or have a follow up question,
please post it on the network
.
Add the url of this thread if you want to cite this discussion.