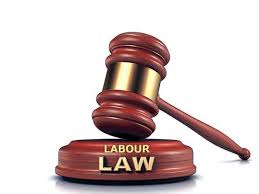 Cite.Co
is a repository of information and resources created by industry seniors and experts sharing their real world insights.
Join Network
Dear Genius,
My firm is setup in Tiruvannamalai and here we don't have ESI hospital in Tiruvannamalai district, Tamil Nadu.
Please suggest me whether ESI deduction is mandatory even though we don't have ESI hospital.
From India, Perumbakkam
No ESI does not depend on ESI hospitals, but there are areas that are designated by the department. So go through the area sheet. You can also call the state ESI office and take info. They are co-operative.
From India, Kolkata
1. Sir, ESIC has its own norms regarding setting up of Hospitals under ESI Act, 1948. Though the scheme is notified in areas having number of employees say 1000 or more, and ESI dispensary is set up, but hospitals in such areas is not set up separately. In such areas, ESIC either has make indoor medical treatment arrangements with the State Govt. Hospitals or at some other places. It will be more better if you may contact the office of Regional Director or State Medical Commissioner of ESIC to know the particulars and address of hospital where indoor medical arrangements for workers of your area have been made.
2. If the area where your factory/unit is located is implemented area, compliance under said Act is required to be made compulsorily even though the indoor medical arrangements have been made at some other place or through State Govt/private hospitals.
From India, Noida
This discussion thread is closed. If you want to continue this discussion or have a follow up question,
please post it on the network
.
Add the url of this thread if you want to cite this discussion.