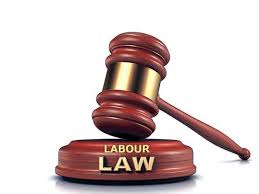 Cite.Co
is a repository of information created by your industry peers and experienced seniors sharing their experience and insights.
Join Us and help by adding your inputs. Contributions From Other Members Follow Below...

My firm is setup in Tiruvannamalai and here we don't have ESI hospital in Tiruvannamalai district, Tamil Nadu.
Please suggest me whether ESI deduction is mandatory even though we don't have ESI hospital.

Community Prime Sponsors
FactoHR.com
- Payroll Software with GPS Enabled Attendance, Travel, Performance Management, HRMS.
Talentedge.com
"Interactive Anywhere Learning". Executive courses from top reputed institutes like IIM, XLRI, MICA.

2. If the area where your factory/unit is located is implemented area, compliance under said Act is required to be made compulsorily even though the indoor medical arrangements have been made at some other place or through State Govt/private hospitals.

This discussion thread is closed. If you want to continue this discussion or have a follow up question,
please post it on the network
.
Add the url of this thread if you want to cite this discussion.