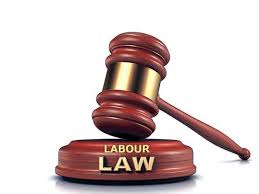 Cite.Co
is a repository of information and resources created by industry seniors and experts sharing their real world insights.
Join Network
Dear All,
Due to shortage of Skilled labour, we are planning to hire few candidate as trainees for a fixed period and train them and subjected to the performance, put them on Company's roll.Kindly Let me know Whether The Trainee under Company's policy or Certified Standing Order of the Company comes under the purview of EPF and ESI
From India, Bangalore
Dear Mohan,
All the person being kept as Trainee either on Fixed Term will come under PF & ESI. Perhaps your organization having Standing Order and one category of workmen are also defined as Trainee which mostly occurs. Therefore you can engage people as per requirement and after stipulated time you can pay off that fellow. But you must ensure that appointment advice must ensure period / tenure of engagement.
Thanks
From India
This discussion thread is closed. If you want to continue this discussion or have a follow up question,
please post it on the network
.
Add the url of this thread if you want to cite this discussion.