N.Mohan

27
Dear All,
Due to shortage of Skilled labour, we are planning to hire few candidate as trainees for a fixed period and train them and subjected to the performance, put them on Company's roll.Kindly Let me know Whether The Trainee under Company's policy or Certified Standing Order of the Company comes under the purview of EPF and ESI
From India, Bangalore
PROFESSIONALS AND BUSINESSES PARTICIPATING IN DISCUSSION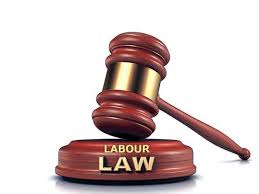 Use factoHR and automate your HR processes
Mobile-first hire to retire HR and Payroll software that automates all HR operations and works as a catalysts for your organisational growth.
Labour Law Index

180
Trainee are those people that are taken into the organisation to impart training to them. They must be there as part of a curriculum that ask for such training. Like Industrial Training of ICAI/ICSI/CWA or Apprentice under NCVT/ITI/SCVT. One cannot take any adhoc person and call them trainee. So only if the above is true then no PF or ESI applies. See this for definition of employee
Employee's Covered under ESI Act, 1948 | Indian Labour Laws & Shram Suvidha Simplified
Universal Account Number (UAN) & Employee Provident Fund (EPF) : Rules, Procedure, Return, Claim & Updates
From India, Kolkata
Rajesh Kumar Dubey

65
Dear Mohan,
All the person being kept as Trainee either on Fixed Term will come under PF & ESI. Perhaps your organization having Standing Order and one category of workmen are also defined as Trainee which mostly occurs. Therefore you can engage people as per requirement and after stipulated time you can pay off that fellow. But you must ensure that appointment advice must ensure period / tenure of engagement.
Thanks
From India
If you are knowledgeable about any fact, resource or experience related to this topic - please add your views.