Actually I work as contractual in xxx for three months our contact got over on 23 Rd Dec but I request to seniors tht I can work till 19th of Dec and they accepted tht . They said I will get my salary between 10 to 15 of jan but they credited on 23rd of Jan and now they have crediTed my salary so less ..and I am trying to ask for for details and clarification but they are not receiving my call even not replying my txt.. it's been nearly 10 days but they are not taking it seriously. . I really want my money back ..
From India, Delhi
PROFESSIONALS AND BUSINESSES PARTICIPATING IN DISCUSSION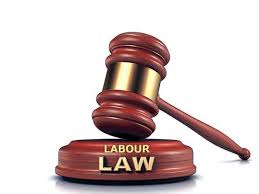 Labour Law Index

180
If you were not working as vendor means consultant then you can get the help of labour department to get your wages. But if you are working as a consultant then the only way you have is to go a civil court and ask for the money along with compensation through a suit. Here is how you can ask the labour department for help Archive for November 2016
From India, Kolkata
If You Are Knowledgeable About Any Fact, Resource or Experience Related to This Topic and Want to Be Part of Such Discussions in Future - Please Register and Log In to Cite Community.