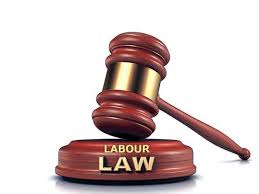 Prime Sponsor
-
FactoHR.com
- Payroll Software with GPS Enabled Attendance, Travel, Performance Management, HRMS.
Explore Features

our company has inadequate
Profit i.e. 6.89% NP before bonus disbursement. pls clarify in this scenario
Is it mandatory to disburse the minimum 8.33% bonus for FY 2015-16 if yes company
Will made the loss?
Please guide....
Regds
Amit

Cite.Co
is a repository of information created by your industry peers and experienced seniors sharing their experience and insights.
Join Us and help by adding your inputs. Contributions From Other Members Follow Below...

1) Firstly in State V Sardar Dalip Singh it was held that section 10 is mandatory, so even in losses the minimum bonus is to be paid.
2) Minimum bonus is paid irrespective if the entity has allocated surplus or not.


Payment of bonus for 2015-16 is put on STAY by Courts thru out India, and the matter is yet tobe decided by Court.
In Hon'ble Mumbai High Court the case is fixed for 12.2.2017.
Pls wait and observe for court's ruling.
Tks


As stated by you in the Block , request to share the Soft Copy of the Citation State V Sardar Dalip Singh and or Year of the Citation and Court name who have ruled, so it can be download from Court web site.
Regards,


Bonus for 15-16 is stayed All over India by Hon'ble Mumbai High Court against WPL No.1548/2016.
But, some one was suggesting that u/s 10 is compulsory. Yes, it is compulsory, provided the worker fit within the Bonus eligibility criteria with regard to wage limit.
Here respected members should read in-between lines of the Hon'ble Court stay order, which says the Govt. notification of raising the wage limit from 10,000 to 15,000 (now 21,000) AND its retrospective applicable period of 14-15 & 15-16 is stayed. In which case, if any one need to pay Bonus for these 2 years, may kindly verify the wage of worker for these years tobecome eligible for Bonus..
Now, once the Stay is vacated by the Hon'ble Court, then only the limit of wage and above years will come into existing.
The above info is for HR Execs. to stay updated.
thanks,


Not the percentage of your profit but your quantum of profit is relevant to payment of bonus act.
Kanthan,
Only eligibility clause of Bonus for 2014/15 is stayed because it was from retrospective effect. Don't say that there is stay on entire payment and that too for 2015/16.

Prime Sponsor
-
Talentedge.com
"Interactive Anywhere Learning". Executive courses from top reputed institutes like IIM, XLRI, MICA.
View Courses
This discussion thread is closed. If you want to continue this discussion or have a follow up question,
please post it on the network
.
Add the url of this thread if you want to cite this discussion.