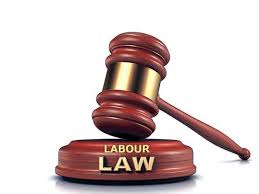 Cite.Co
is a repository of information and resources created by industry seniors and experts sharing their real world insights.
Join Network
Hi All
Can anyone give me clear replies on following queries?
As per Factory Act/ Punjab Shop & Establishment Act -
1. Deduction of Notice Period should be on Basic or Gross?
2. Encashment of ELs should be on Basic/ Gross?
3. Is Carry Forward of ELs mandatory or every year, ELs can be only encashed and not carry forward?
4. In a company registered under Factory Act, for white collared employees of company, rules are same as for workers?
5. For such company, maternity rules/benefits will be as per Factory Act or Punjab Shop & Establishment Act?
6. Compensatory Off is mandatory under any act or there is no such act for white collared staff or managerial staff?
Thanks.
Dolly

Under Punjab and Haryana Shops & Estab Act, Salary includes every thing so every thing is gross.
Then on carry forward of leave see this
"Subject to any specific agreement between the employer and the employee, the total number of days of leave that may be carried forward to a succeeding year shall not exceed forty in the case of a young person or thirty in any other case;" Read it full at https://shopsandestablishmentactsind...ablishment-Act
Factory act only covers the worker defined under it. See this for all details of who are covered there or not What Type of Factories are Covered Under Factoris Act 948
This discussion thread is closed. If you want to continue this discussion or have a follow up question,
please post it on the network
.
Add the url of this thread if you want to cite this discussion.