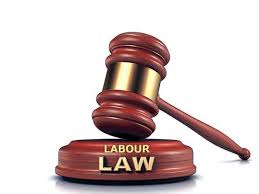 Rdsyadav
Educator, Management Consultant & Trainer
Cite.Co
is a repository of information created by your industry peers and experienced seniors sharing their experience and insights.
Join Us and help by adding your inputs. Contributions From Other Members Follow Below...
Community Prime Sponsors
FactoHR.com
- Payroll Software with GPS Enabled Attendance, Travel, Performance Management, HRMS.
Talentedge.com
"Interactive Anywhere Learning". Executive courses from top reputed institutes like IIM, XLRI, MICA.
Where date of superannuation or retirement is known then such form is to be given 30 days before such date.
A Nominee shall apply for gratuity in Form J within 30 days of being payable.
A legal heir may apply in Form H within 30 Days of being payable.
Any Form For Claiming Gratuity Submitted After Due Dates Specified Above Can Be Accepted If Employee Give Adequate Reason For Delay
As soon as gratuity becomes payable, the employer shall, whether an application referred to in sub-section (1) has been made or not, determine the amount of gratuity and give notice in writing to the person to whom the gratuity is payable and also to the controlling authority specifying the amount of gratuity so determined. The employer shall arrange to pay the amount of gratuity within thirty days from the date it becomes payable to the person to whom the gratuity is payable" read total at
Payment of Gratuity Act, Rules, Forms, Returns & All Other Information
So if you submit now generally there will be no problem , because no excessive delay has happened.
This discussion thread is closed. If you want to continue this discussion or have a follow up question,
please post it on the network
.
Add the url of this thread if you want to cite this discussion.