I'm Ravi. I joined XXX life insurance on 20th July2015 and resigned on 3rd Nov 2015 . While I resigned I got a mail to serve 15 day notice period. I refuse to do so because my bm use to absent my attendance even when I use to attend office in 3 months of my job.
He also create a separate attendance register for me. To which he mark absent. So I didn't got to attend service period.
Now I got a legal notice for recovery of amount 21k .Kindly guide me.
From India, Mandi
PROFESSIONALS AND BUSINESSES PARTICIPATING IN DISCUSSION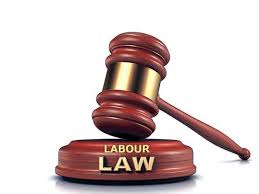 Labour Law Index

180
The operation is simple. If you have any evidence that you went to office and you were not paid even for one day. Then prepare a complaint letter. Address it to labour department of your city. Lodge a complaint with the labour inspector under Shops and Establishment Act read along with Payment of Wages Act. As a response to the notice contact an advocate and prepare a reply that you were ill treated and unpaid. Also if you have sufficient proof then the matter can be lodged as an fir under Indian Penal Code.
Also if this 15 days clause was not in contract then it will be very easy for you to move to labor court, along with that a civil case of defamation, wrongful prosecution, nuisance can be lodged under torts.
See all resources in website below
From India, Kolkata
umakanthan53

5967
Dear Ravirattan,
The reason cited for your resignation without complying with notice conditions stipulated in the contract of employment would be of no help to you.
When you have the internal employee grievance redress means, what prevented you from availing of it against the alleged act of your Branch Manager instead of taking the extreme decision of resignation would be a vital question against your defence for non-compliance of notice condition.
After the resignation of the job on your own, you can not seek any remedy now under the respective Shops & Estt Act even if it applies to the establishment.
Therefore, my suggestion would be that it is better to resolve the issue amicably by approaching the top management for waiver of notice condition, if possible.
From India, Salem
If You Are Knowledgeable About Any Fact, Resource or Experience Related to This Topic and Want to Be Part of Such Discussions in Future - Please Register and Log In to Cite Community.