An employee whose employment is registered by one company registered under companies Act, 2013, will he be eligible to sign documents relating to HR & Admin of another company registered under the companies Act, 2013. Any one who can clarify me the same under the following situations;
1. If both the company are associated companies and operating business under one roof.
2. If any authorisation through BR(Board Resolution) can it be possible to authorise outsider to sign all the documents for example all internal documents relating to HR & Admin.
3. Can an employee of other company be eligible to sign or take decisions in all the internal HR & Admin matters.
Any further possibilities may free to provide their opinion.
From India, Faridabad
PROFESSIONALS AND BUSINESSES PARTICIPATING IN DISCUSSION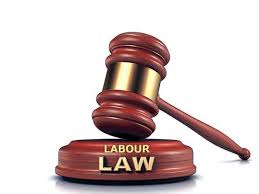 Labour Law Index

180
Simply Board is what drives a company. So they can authorize any person if the Article of Association does not state otherwise. Generally there are no such clauses kept in AOA. So read AOA and if there is no clause repugnant to this then you can do a BR on this.
For related matter see website below
From India, Kolkata
psdhingra

387
Yes, he can sign, if the Board of both the associated companies have authorised so through a resolution passed by one of the Boards and accepted/ approved by the other Board.
From India, Delhi
If You Are Knowledgeable About Any Fact, Resource or Experience Related to This Topic and Want to Be Part of our support system - Please Register and
Log In to CiteHR
.