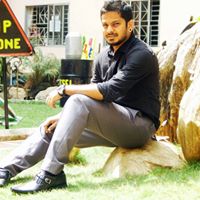 Cite.Co
is a repository of information and resources created by industry seniors and experts sharing their real world insights.
Join Network
Hello,
Good Afternoon,
Right now I'm working as an HR intern.
I was told to prepare to prepare travel ,food and accommodation policy for trainees (Marketing agents)
Can some body help me on this or send me sample documents.
Thanks
Shivtej Vajrala

All the information you require has already been posted by other members of CiteHR. This is a regular question.
Please use the search box at the top of the page.
Also refer to the Related Discussions sidebar on the right hand side of this page. ----------------->

Find the best Payroll Service Provider in india for your small business at Remunance. It is very important for small businesses today.
This discussion thread is closed. If you want to continue this discussion or have a follow up question,
please post it on the network
.
Add the url of this thread if you want to cite this discussion.