Hello,
Good Afternoon,
Right now I'm working as an HR intern.
I was told to prepare to prepare travel ,food and accommodation policy for trainees (Marketing agents)
Can some body help me on this or send me sample documents.
Thanks
Shivtej Vajrala
From India, Cochin
PROFESSIONALS AND BUSINESSES PARTICIPATING IN DISCUSSION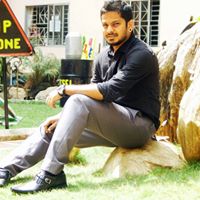 Use factoHR and automate your HR processes
Mobile-first hire to retire HR and Payroll software that automates all HR operations and works as a catalysts for your organisational growth.
aussiejohn

602
All the information you require has already been posted by other members of CiteHR. This is a regular question.
Please use the search box at the top of the page.
Also refer to the Related Discussions sidebar on the right hand side of this page. ----------------->
From Australia, Melbourne
zoyakhan123

2
Find the best Payroll Service Provider in india for your small business at Remunance. It is very important for small businesses today.
From India, Pune
If you are knowledgeable about any fact, resource or experience related to this topic - please add your views.