ejazhr

1
We have clause in Appointment letter " 1 month notice period from either side"
Can we add other clause stating the consequences in case notice period is not served?? like no remaining payment and no experience letter etc.??
Please suggest.
Regards,
HR
From India, Mumbai
PROFESSIONALS AND BUSINESSES PARTICIPATING IN DISCUSSION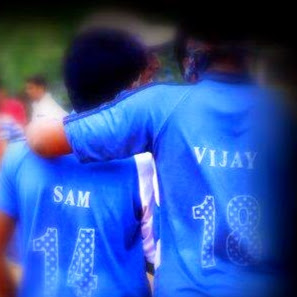 Tajsateesh
Recruitment/talent Acquisition, Career Counselling
Appointment letter is one of our company reputation letter and you can not mentioned in it any legal clauses. You can just recover your notice period basic + da amount nothing more.
From India, Kolkata
ejazhr

1
is it mean that we can recover 1 month notice pay only but we have to give him/her experience / reliving letter, in spite of not serving notice period by employee?
From India, Mumbai
saswatabanerjee

2365
According to me, you are not under any obligation to give an experience letter or a relieving letter to any employee who has not served the notice period. Both under the labour laws and under the contract act, it is not necessary.

However, some state shop and establishment act require that service certificate be given. You need to see the wording of the sections. In many of them the wording is such that it allows you to hold it back unless the employee has also completed his side of the bargain.

No one who is on the wrong side of the law can legally force you to give the certificate.

About payment of balances, you are required to give the wages due after adjusting any amount of notice pay. And this notice pay is not only basic and DA but gross including all allowances that he would get if he was working during that notice period. You can not adjust more than the notice pay.

Also check the standing orders applicable to you. It may have some specific provisions applicable to such a case.
From India, Mumbai
tajsateesh

1637
I think there's a bit of dichotomy in the remarks of Nathrao & Nilesh about the mention reg not issuing Experience / Relieving Letters in the HR Policies.
In so many threads by employees who wanted ways to abscond or avoid serving Notice periods, all of us keep insisting that there's no way they can avoid serving the notice period IF they want their Docs.
And here we are mentioning that it's illegal to mention that clearly in the HR Policy.
There ought to be some way out for HR to preempt such situations in the first place.
Rgds,
TS
From India, Hyderabad
pvenu1953@gmail.com

115
There appears to be much inchoate notions regarding the conditions of employment that could be imposed through a contract. First of all, terms of agreement confers only rights and no powers, even if the Government happens to be party to the contract. Hence there cannot be unilateral enforcement; if the other does not comply with the requirements of the contract, the remedy lies in decree from the court or award in arbitration.
The terms and conditions of a contract or a similar instrument do not have the force of law of a statute. Hence the conditions cannot invoked to deny, deprive or curtail the ordinary rights of a person unless there is a statute that sanctions it.
Getting the experience certificate for service rendered is the ordinary right of a past employee. The employer cannot deny or deprive the certificate for collateral considerations. Such an action may amount to steamrolling the rights of the person concerned..
From India, Kochi
Arvindsingh

9
May like to see following link https://www.citehr.com/533445-amendm...ce-period.html

From India, New Delhi
Ashutosh Thakre

273
One can safely do the following:- As the law makes its complusary to give the experience letter, why not mention in the releving an dthe experience letter that the reason for employee leaving is resignation and he has not serverd his notice period as per the agreement in the appointment letter.
No employee would like to have this remark in his letters.
Regards,
Ashutosh Thakre
From India, Mumbai
Vijay Kumar HR Trainee

21
Hello, I have a doubt, if the employee is not willing to serve the notice period and is willing to pay his one month salary, that time we have to give experience certificate to him right?
From India, Bangalore
malikjs

167
Dear Experience certificate is Right of every employee given vide certified standing orders/model standing orders applicable to all establishments.Regarding notice pay as both parties
are required to give notice as mentioned in appointment letter or in lieu of that.it means give the one month notice or pay in lieu of that.whether to deduct/pay basic+DA or full salary ,it is a part of your practice because it is give and take policy.if you pay on full salary than you will deduct on full salary.
From India, Delhi
If You Are Knowledgeable About Any Fact, Resource or Experience Related to This Topic and Want to Be Part of Such Discussions in Future - Please Register and Log In to Cite Community.