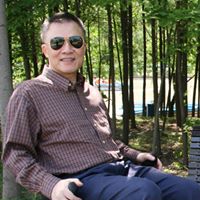 Cite.Co
is a repository of information created by your industry peers and experienced seniors sharing their experience and insights.
Join Us and help by adding your inputs. Contributions From Other Members Follow Below...
My Organisation has informal procedure for handling grievances which i feel is not correct. I would like your suggestions and advices for making "Grievance Procedure" a systematic and formalised.
hi Cheena!!

My org. (summer training) too had an informal procedure for handling grievances...I undertook a project on grievance handling & helped them combat the problems..

basically u will have to draft a grievance record form wherein systematic details of ur employees are maintained.it is quite handy too. I 'll attach a word doc. to help u out..

secondly the execution time for solving grievances shud be minimum.

the following things shud be observed:

1.Having meetings weekly/monthly with each department head so as to discuss the Grievances and find out some measures for the same.

2.Making sure that Grievances be settled as early as possible.

3.The Grievance Handling system should be automated.

4.Maintain a grievance case file. Keep names, dates, memos that relate to the grievance. In the case - keep it well organized.

5.Count matters such as time, expenses, and other considerations.

6.Obtain the grievant's full understanding.

7.Let the grievant know the status of the grievance - keep him or her advised of the stage it is at during the steps of the grievance and arbitration procedure.

8.The whole process should be kept confidential.

9.Providing individual copies during induction should make the grievance procedure known to all employees or providing access via the organization's intranet.

10.The organization must keep accurate records detailing the nature of the grievance, the management response and the reason behind it, as well as any action taken.

If u need anymore info u can write to me on


warm regards,

shriya karve.
Company recognizes the importance of providing a prompt and efficient procedure for resolving grievances fairly and equitably, without fear of prejudice or retaliation for initiating a grievance or participating in its settlement on the part of the person involved. All grievants shall have clearly defined avenues of appeal and redress which may include a) mediation, b) informal grievance (taking the grievance through the chain of command), and/or c) a formal grievance hearing before an external hearing officer, who prepares a summary recommendation for the assistant,who makes the final decision. All actions at any stage of the grievance process shall be characterized by fairness, frankness, courtesy, and respect for the dignity of each individual involved.

Grievances should be resolved internally at the level closest to the grievant whenever possible. All grievants must pursue either mediation or informal grievance to completion before filing a formal grievance.

If you work in a union environment, you know that the grievance process is expensive. You spend time researching your position, creating a defense, involving the legal department or an outside attorney, and testifying at the proceeding. All those activities take you away from your primary responsibilities.

Even you win, you face the possibility of retribution from the employee, and, possibly, his co-workers as well. Usually acts of retribution are crafted to create problems without violating the terms of the contract. We don't need to calculate these costs for you, you know they are huge.

Happy employees file grievances only when someone in management violates the contract. Unhappy employees look for reasons to file grievances. They really don't care whether their claim is ultimately deemed frivolous. They have accomplished their goal: creating problems for you.

Well, there is a tip: If you have an employee who is frequently filing grievances, ask him to participate in making decisions. It is difficult to complain about a decision that you helped make.

Wow! Excellent Mr. John, Thanks you for the comprehension. It was very nice. Can anyone help me in writing a grievance letter towards management. Regards, Mani
Dear Waseem,
There is a model grievance procedure as suggested by National Commision on Labour(NCL). It has 6 succesive timebound steps one leading to the other if not satisfactory.
Model Grievance Procedure is as depicted below:
Aggrieved Worker
Foreman
Supervisor
Department head
Grievance Committee
Manager
Appeal
Time Frame is anywhere between 2 days-7 days,for each of the steps if unsatisfactory outcome.
At present,Indian industries adopt the model GP or a GP formulated by themselves with minor modifications.GP's are mostly voluntary.

hi iam working on set up a grievance handelling system for a power company If any one have information plzzzzzzzz send me
This discussion thread is closed. If you want to continue this discussion or have a follow up question,
please post it on the network
.
Add the url of this thread if you want to cite this discussion.