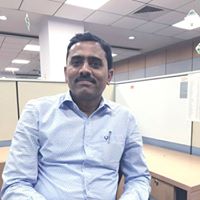 Cite.Co
is a repository of information and resources created by industry seniors and experts sharing their real world insights.
Join Network
Dear All, Please receive enclosed herewith Security Guard Board Wages Revision - 2013. FYIP. Regards, Nachiket.
Hi Mr. Nachiket,
This notification is for Thane and Bruhan Mumbai,is there any notification that says it is applicable for Pune district.Cos Pune district guard board so far has not issued any such notice so far.
Kindly Guide
Thanks
Bijay

Dear Members, Can Any one share the notification issued by Pune distrcict security guard board in respect of rates for security services as on Jan 2013. Kindly help. Thanks Biajy
Dear Bijay, Please find enclosed Pune District Guard Board rates. Regards, Keshav Reddy.G
Dear Mr. Keshav Sir,
Can you pls, help me understand, why this time they have not given the Zone 2 Revised rates in the notification.Or shall we consider the same rates excluding esic.
Pls revert.
Thanks regards
Bijay

Dear Bijay Majumdar Sir
As per Pune Guard Board District DA has been revised from July 2013 to Dec 2013.
Do you have notification of above mention subject ?
It would help for me if you provide me the notification of this.
Thanking You
Warm Regard
Krishna Palai

Hi Mr. Krishna,
Pls refer Minimum wages under shops and establishments Head,The same will be probably be the DA rate for GB,However I m also in need of a copy from Guard Board.
Keshavji, Kindly Pls Help if you have one.
Thanks and regards.
Bijay.

With Respected Senior, Can any one provide me the notification of DA of Pune Guard Board from July 2013 to Dec 2013. Thanking You, Warm Regard Krishna Palai
Which are the National Holidays as per security guard board for which 1% of the wages is catered for
National Holiday,
Republic Day (January 26), Independence Day (August 15) and Gandhi Jayanti (October 2) are the three national holidays observed in India. On these days all institutions, irrespective of under which law they are covered, or whether they are public or private organizations or MNCs should necessarily remain closed.Refer -

This discussion thread is closed. If you want to continue this discussion or have a follow up question,
please post it on the network
.
Add the url of this thread if you want to cite this discussion.