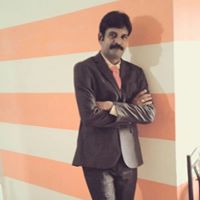 Tajsateesh
Recruitment/talent Acquisition, Career Counselling
Cite.Co
is a repository of information and resources created by industry seniors and experts sharing their real world insights.
Join Network
Dear All Please find the attached Laptop Policy. Regards Karthik
From India, Vijayawada
That's a good one Karthik.
I have a suggestion--nothing is mentioned reg the data retrieval/storage at the time of resignation/relieving. It could be better to mention that all data needs to be handed-over to the superior/SA as a part of the Relieving process--unless this aspect is covered elsewhere in your HR policies.
On many occasions, employees delete data [partially or completely] while handing over the laptop--especially when the parting isn't smooth.
Rgds,
TS
From India, Hyderabad
This discussion thread is closed. If you want to continue this discussion or have a follow up question,
please post it on the network
.
Add the url of this thread if you want to cite this discussion.