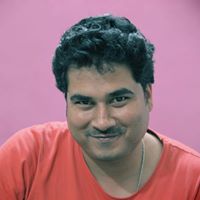 Cite.Co
is a repository of information and resources created by industry seniors and experts sharing their real world insights.
Join Network
hi sanjay
PF withdrawal process shall be done by your employer.
If you want to try yourself you should fill the below forms
1) Form 10C
2) Form 19
3) Electronic Transfer form
Those forms should be authorised by your employer.
Along with those forms you should enclose cancelled cheque leaf as proof of acount number
From India, Bangalore
Hi Asmta There you should fill the details as per Form 3A. If not you can even enclosed copy of Form 3A.
From India, Bangalore
If you enclose form 3A then leaev blank and below that mark as Enclosed Form3A for their reference
From India, Bangalore
Last Payslip and Releaving letters are not required for PF office. Any how employer gives declaration for date of releaving in Bothe Form 10C & 19. That is the proof for releaving.
Instead of withdrawing its better to get it transfered to existing account.
From India, Bangalore
in some of the states, like in himachal pradesh. the regional pf commissioner insists on sending a cancelled cheque of your account mentioned in the claim form or a photocopy of the passbook of the account.
Otherwise he is rejecting the claim by putting the above query.
gulshan sharma
9218610246
From India, Chandigarh
Dear all,
Please some one tell me the process of transfer of PF account from Chennai to Kolkata for an employee who is being transferred from Chennai branch to Kolkata branch.
Sutanu Maulik
09832281818
From India, Bolpur
Hi Sutanu Just submit Form 13 to the PF office in Kolkata. They will take care of those proceedings :)
From India, Bangalore
Dear All
please clear the matter I have worked my previous employer around 9.5 yrs and 2007 i have residgned the company and withdrawl pf and my epf part is balance and employer tell me u get the scheme certificate after that many time I have chess the matter but till date i have not get the scheme certificate, last week i have talk previous employer he tell me you got form 13 and transfer the epf parts from previous employer to ur current employer.
please tell me it is possible.
Thanks
Ramesh
From India, Shimla
This discussion thread is closed. If you want to continue this discussion or have a follow up question,
please post it on the network
.
Add the url of this thread if you want to cite this discussion.