fcapkg

3
Dear Sir, Please tell us the procedures for registration in Provident Fund departments of an organization having more than 20 employee. Thanks and regards CA. Praveen Gupta
From India, Delhi
PROFESSIONALS AND BUSINESSES PARTICIPATING IN DISCUSSION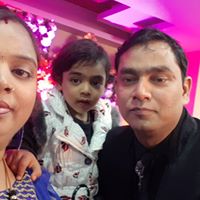 K. Sowmya

14
Hi Praveen,
U can click the following URL: http://epfindia.nic.in/
I hope that it would serve some purpose to u...
Cheers
Sowmya
From India, Madras
Amitmhrm

494
Hi Praveen,

Here is the details that you asked over citehr.

The formalities for ESI is you must have a strength of 20 employees, no matter whether they are getting salary more than 10000/- or lesser. As maxcimum ceiling of ESI contribution is upto 10000/- Gross/Month only. Those getting 10001/- will be exempted from the ESI.

Yes ESI and ESIC is same. ESIC stands for Employee State Insurance Corporation..

The Employer should get the Factory or Establishment registered with the ESI Corporation within 15 days of the applicability of ESI Act. The declaration of registration is to be filled in form 01, along with a separate sheet containing the name and address of the Establishment, number of employees, nature of duty and name, designation and address of the manager controlling such persons, in respect of office situated outside. After been satisfied with the application the ESI regional office will allot a code number to the employer.

After that only you can register your employees with the ESI. They have to fill up a declaration form FORM 1, written clearly Male or Female. All the declaration forms should be counter signed by the employer.

Then prepare a return of declaration in form 3 separate for Male & Female within 10 days of filling of declaration form.

Then every employee shall be alloted an temporary identification number.

For PF formalities the company must be 3 years old. After that only it can be registered with the PF department. Even for this Act also the minimum number of employee should be 20.

Every employer of an establishment to which the Employee Provident Fund Act applies, should submit in Form 5A(in duplicate) to the commissioner, particulars of all the branches and departments, owners, directors, partners if any or any other person who is controlling its affair within 15 days of its applicability of the scheme.

On receipt of Form 5A, the commissioner shall verify the particulars submitted and after been satisfied shall allot an Establishment Code No.

Hope now it will be very much clear with you.

Regards,

Amit Seth.
From India, Ahmadabad
SASHMITA

7
Hi Amit,
I have got another doubt, if an organisation is deducting pf before getting itself registered, will that amount can be submitted after getting the establishment code no.
How much time does it take to get the company registered from the day of submitting all the documents.
Keeping in mind that all other eligibility criteria is fulfilled.
What to do for the organization where they are deducting the pf from employee and is not depositing the amount??
Regards,
Sashmita
From India, Delhi
SASHMITA

7
Hi, How does organisation gives their employee a choice of getting their pf deducted or not?? How does they maintain the pf record? Is it legal to deduct pf for some? Sashmita
From India, Delhi
Amitmhrm

494
Hi Sashmita..
As soon as a Company reaches the eligibility criteria.. it must be registered with the same.. Otherwise you are required to pay the penalty...
Generally it takes 10 to 20 days to get the registration...
Regards,
Amit Seth.
From India, Ahmadabad
SASHMITA

7
Dear Amit, Thanks for your response, kindly also let me know, their are few companies, which give its employees a choice.. for pf deduction. Plz clarify. Thanks & Regards, Sashmita
From India, Delhi
Amitmhrm

494
Dear Sashmita..
It happens mostly with those employees, who are getting more than 6500/- rupees as Basic.. they are generally asked for the consent.. Otherwise as far as i know if company is registered with PF department then definitely they have to update the list with new members after joining..
Regards,
Amit Seth.
From India, Ahmadabad
bankim doshi

1
Dear Amit,
Please clarified below,
As tou mention company has to be 3 years old, which mean if any new start up company, with staff of 30 plus do not need to apply for provident fund upto 3 years.
Even after 3 year if you have total stenth of your permenent employee goes upto 10 / 15 individual and balance are just on probation did company need to go for provident scheme.
From India, Mumbai
Amitmhrm

494
Dear Bankim,
After an amendment in the PF Act, now it is required to be registered with this Act, as soon as employee strength reaches 20 or more..
But if the number remains below 20 even after 5 years then it is not required to registered with the Act..
Regards,
Amit Seth.
From India, Ahmadabad
If you are knowledgeable about any fact, resource or experience related to this topic - please add your views.