Hi, HR Folks !
I am a new member of this group full of KNOWLEDGE. I am part of a growing organisation in Retail Industry.
As RETAIL is the BUZZ word, everyone is finding it difficult to source the talent, we are also coming up with 100+ stores all over India and hiring is a again a "huge task".
I request all of you to share your suggestions/ideas for hunting talent. For your information we need people with fair communication and presentation who are atleast H.S.C passed.
Many thanks in advance.
Thanks & best wishes,
RASHTRABANDHU
From India, Mumbai
PROFESSIONALS AND BUSINESSES PARTICIPATING IN DISCUSSION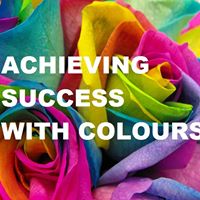 vikasdubey

5
Hi
I am also from retail sector.There is scarcity of skilled manpower in retail sector.We have to put a lot of hard work.For the positions u are asking u can conduct walk in interviews & recruit freshers.They can be trained for a week or so if they have some basic attributes.
Anyways for which organisation u r working & what kind of stores they are planning.
keep in touch
regards
vikas
From India, Mumbai
hello friend,
first i have to know what type of retail stores your company is going to open and what are the functional areas in which you search the talent. and in what position you want employees.
if you want trained retail management persons, then you may contact to imis a business school in bhubaneswar. this institute is start a program on retail management. and you can also contact those institute in which retail management are offered for study, you can contact with their placement cell officer to talk about it.
if you want to contact with me regarding this my email address is "karan_nishtha06@yahoo.co.in"
From India, Bhubaneswar
Hi,
With your requirements you can contact the numerous head-hunters. Also there are a few organisations which will do mass recruitment for you. Also these organisations will do a lot more than recruitment - like skill assessment, soft skill training (to enhance their communication skill, english speaking skill etc.) I know of one such organisation based in bangalore - NEXT - www.nextindia.net
Apart from this you can conduct walk-ins yourselves, or outsource the same to a company having adequate and infrastructure to do it. You can contact the above company for it.
From India
shefali kularia

1
HELLO SIR,
sorry for the late reply...
in this regard i can help you out...
i am working in retail consultancy....unison international...our offices in bangalore & gurgan...
our consultancy work for most of national & international retail brands...
if i can b of ur any help than contact on
...
Thanks & regards
Shefali Kularia
Consultant
From India, Delhi
Soniya Ludhani

1
Hi - SHEFALi
you can really help me out , since i am planning to undertake my final project topic of MBA specified to Retail sector!
Plz help me with strategies of HR Dept with respect to your DEpt.
Thks
Soniya Ludhani
MBA II
Mumbai
From India, Mumbai
shefali kularia

1
hi sonia,
i would be glad by helpin u but whta kind of information u r looking for??
you have to be more specific..
i am working in a consultancy,tehrefore we dont have specific department like HR/Finance/Marketing?????
so i want to wat strategies are you talking about....will try to help you out for your project if you can make me clear...
Regs

From India, Delhi
raghavv.alliance

16
Dear Rashtrbandhu,
With reference to your posting, we would like to assist you with the whole recruitment and training process for your stores.
We are a training and recruiting company having base in Pune,with experience in retail sector.
We have recently completed a recruitment and training drive for a big chain of retail stores.
We think with our experience and the expertise we can help you.
You can contact us at:alliance.training@gmail.com or call us on:+91 9850062326.
Thanks
Regards
Raghavv
From India, Pune
Dear Sir, I am from a leading Training Solution Company we are doing a program on Hire and Train. Companies can directly hire their frontline staff from us in this model.
hallo
this is one huge task if you are planning 100 stores
the pitfalls of luring away staff from existing stores are 1) expense a higher salary has to be paid promotions promised etc and 2) the bad habits of the trade will follow them to your door
the only way to go about this is to hire few senior department managers and then recruit the counter staff from the local area
we are in the process of setting up a mechanism to recruit and train locally for a large company which is establishing several stores
pls communicate with me if you want to take this further
g natarajan
From India, Madras
If You Are Knowledgeable About Any Fact, Resource or Experience Related to This Topic and Want to Be Part of our support system - Please Register and
Log In to CiteHR
.