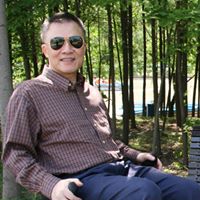 ACT
Training, Motivational Speaker, Writing,
Cite.Co
is a repository of information created by your industry peers and experienced seniors sharing their experience and insights.
Join Us and help by adding your inputs. Contributions From Other Members Follow Below...
Hi... My boss said me to send a mail to all the head of the departments to attend a meeting... so how should i compose it in a very polite and attractive manner...
Plz some one guide me...

Hi Priya
I am giving a rough outline for your reference. However I would urge you to proof read your final draft for grammar and spellings before you issue the communication. You may use the Inter Office Communication format of your organization and ensure that the same is marked to all those expected to attend the meeting as also any other senior executives who need to be kept in the loop.
Subject: Meeting on ____ at_(Time)___ to deliberate on _________
You are requested to attend a meeting on __________ at ____(Venue) & Time_______ to deliberate on _____(subject)
The meeting will be chaired by ___________
The agenda for the meeting is as under
1.
2.
3.
In case you are unable to attend the meeting you may intimate the same to Ms.Priya on Ext_____
Regards
__(Person calling or the meeting___
Regards

Dear Priya,

Here is the draft for reference.

To: (NAME AND/OR DEPARTMENT)

From: (NAME AND/OR DEPARTMENT)

Subject: (SUBJECT TITLE)

Date: (APPROPRIATE DATE)

This notice is to inform you that there will be a meeting in (ROOM) on (DATE). The meeting will begin promptly at (TIME) and is expected to last approximately (TIME).

The main purpose of the meeting is to discuss (SUBJECT). Please bring any relevant data you have. You may wish to make copies prior to the meeting that we may all have them for reference.

I suggest also that you take the time to make a list of any questions or comments you wish to make during the meeting. Such a list will ensure a more efficient and effective discussion.

Please make every effort to attend. If you are unable to be present personally, please send a representative to take notes and/or present materials. Such a representative should be able to answer questions on your behalf.

I look forward to seeing you at our meeting. Thank you.

(Person signed calling the meeting)



Best regards,

John

I am giving below a draft for the same and hope it will solve your purpose. I request you to go through it and make necessary changes as per your requirement
Ref.No.
Date:
INTER OFFICE CIRCULAR
This is to inform all the concerned that there will be a meeting as per the following schedule:
Date

Time -
Venue -
Topic / Agenda -
Speaker / Meeting to be Chaired / Presided over by -
All are requested to maek yourseld available at the venue and attend the meeting. In case you are not able to attend the same, kinldy intimate in advance to ............ at Extension No.
thanks and regards
Name..... (Person who is sending the invitation
Designation....

Dear Madam Ambika Priya ,
Few mmbers have given you great idea about sending mail but
kindly ensure that gramatcal mistakes don't take away great
contentd of your mail as in case of your request in this forum.
Regards ,
Aspirations

Hi Jacob
Can you please help to draft a mail for my senior employees?
I want to tel them in positive way only and below are the points which i want to communicate to all-
-They are not starting tele meeting on time.we do have meeting thrice in a week at 9.30 and always we started at 9.45 and because of that our next hour task always got postponed.
-We also would like to tel them to decide owner for every calls
-Before 24 hours pre define owner will send Agenda of the meeting to all concerned person
-Verbal communication will not be considered,all have to send email for ant decision or query or any inputs for particular
-All BDM executive must send daily report to their reporting manager/concerned authority
Kindly help to to organized these points and help to draft a good mail to communicate.
Thank You
Regards--
Keyuri

Hello All,
This email is to inform you that there will be a meeting tomorrow at 3:00 pm.
The main purpose of the meeting is to discuss the "Obliteration of Cultural Handicaps"
You all are requested to please mark yourself available at the place.
Meeting Agenda: Obliteration of Cultural Handicaps
Time: 3 o' clock
Meeting called by Abubakar Sadeeq
Look forward to seeing you all in the meeting!

This discussion thread is closed. If you want to continue this discussion or have a follow up question,
please post it on the network
.
Add the url of this thread if you want to cite this discussion.